Yes. Your long term disability insurance (LTDI) benefits provide you with a percentage of your income while you are unable to work. You may, however, also be entitled to other benefits, and often it makes sense to apply for all available benefits.
If your disability arose out of a workplace injury, consider applying for worker's compensation benefits. If you are unable to work at all for more than twelve months, based on your age, education and work restrictions, you may qualify for Social Security Disability benefits. You may also be eligible for unemployment benefits if you are able to work in some capacity, but just not full-time in your former job.
Accessing multiple sources of benefits can help to ease your financial burden when a medical condition prevents you from working. Hawks Quindel's attorneys have the experience to help you navigate your various benefit options. If you have questions regarding your short or long term disability insurance benefits, please contact Hawks Quindel for a free consultation with a knowledgeable disability attorney.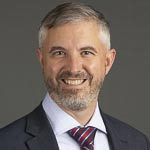 Latest posts by Bill Parsons
(see all)