The City of Madison will soon consider whether to add the homeless and atheists to its list of protected classes under the city's Equal Opportunity Ordinance. The proposal, currently pending before the City Council, would prohibit discrimination against the homeless in the areas of employment and housing, and against atheists in employment, housing and public places, the latter including civic space and places of business and recreation.
Madison's homeless community members frequently face discrimination in housing and employment because applicants have to list no address or list job centers or shelters as their address, and landlords usually require housing applicants to have a housing history, references and their name on a previous lease . We have previously addressed the City of Madison's willingness to extend employment protections to unemployed job applicants.
Similarly, atheists and non-believers would enjoy the same employment and public accommodation protections as those who identify as religious under the proposed regulations.
The information provided above presents general information on employee rights and is not intended to provide legal advice. If you believe an employer has violated your rights relating to your victimhood or other rights, contact one of the employment attorneys at Hawks Quindel, S.C.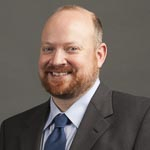 Latest posts by Colin Good
(see all)