It has been a practice of some social security disability representatives to file both a new application for Social Security Disability Insurance (SSDI) or Supplemental Security Income (SSI) benefits and to file an appeal with the Appeals Counsel when SSD/SSI benefits are denied at a hearing. This practice allowed the claimant the potential of recovering benefits based on the original filing date if the appeal was successful, or based on a new filing date in the event the appeal was eventually denied.
As of July 28, 2011, this option is no longer available to claimants who are denied benefits at hearing. Instead, the claimant must choose whether to file an appeal of the unfavorable decision and file a new application. Both routes have risks or rewards and it may be worth consulting with an attorney if you are faced with this dilemma.
Attorneys at Hawks Quindel, S.C. are experienced in all areas of disability law, including Social Security Disability claims. If you have a question regarding your Social Security Disability claim please contact us for a free consultation.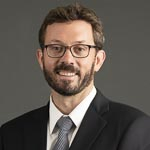 Latest posts by David Zoeller
(see all)