The United States Supreme Court recently denied Defendants' request for review of the Seventh Circuit Court of Appeals' grant of class certification in McReynolds v. Merrill Lynch, Pierce, Fenner & Smith, Inc., 672 F.3d 482 (7th Cir. 2012). This leaves in place the Seventh Circuit's interpretation of the Supreme Court's decision in Wal-Mart Stores, Inc. v. Dukes, 131 S. Ct. 2541 (2011), and arguably loosens the standard for class treatment in the Seventh Circuit.
In McReynolds, the Northern District of Illinois denied the Plaintiff's motion for class certification, however the Seventh Circuit reversed. At issue in that case is Merrill's "teaming" policy and its "account distribution" policy. The teaming policy permits brokers in the same office to form teams, wherein team members share clients. Account distribution is based on an internal competition between brokers wherein revenue and number of clients generated are considered.
The Plaintiff alleged that these policies, in conjunction, exacerbate racial discrimination by brokers and caused decreased pay amongst black brokers. Plaintiff argued that because a broker is given discretion to choose who and who not to team with, and because a broker may be more likely to team with someone of his own race, and because there are advantages to teaming, there is a disparate impact on black brokers.
Merrill attempted to liken the policy to that challenged in Dukes, where female employees challenged the absence of a policy to combat discriminatory hiring and promotion decisions. However, the Seventh Circuit found an important distinction between the policy claims made in McReynolds and Dukes. Unlike Wal-Mart, Merrill did have a uniform company-wide teaming policy, implemented by local managers. Local managers where not left to choose whether or how to implement these policies. If teaming caused a disparate impact on black brokers, it did so company-wide, regardless of the local manger. This decision seems to limit Dukes to the set of circumstances where no company-wide policy exists, and keeps the door open to those cases where a collection of company policies and their implementation create a common question.
The McReynolds decision was recently cited with approval in a decision granting class certification to plaintiffs alleging unpaid work time against their employer, DirectSat USA, LLC. 2012 U.S. Dist. LEXIS 86422. There the Defendant did not have a policy not to pay employees for time worked or for employees to underreport work hours, but instead had certain company-wide policies with regard to when the workday begins and ends as well as requirements that certain tasks be performed outside of that paid workday. In DirectSat, the Court pointed out the difference between uniform policies that present common questions and the informal actions of local managers. The compensability of certain types of activities, which under company policy were required to be performed outside of the compensated work day, were sufficient to present common questions which predominated over individual issues.
While the class certification landscape after Dukes is new and still uncertain, it is already apparent that the extent to which Dukes limits employment classes was likely exaggerated in its immediate aftermath. Instead it appears, as was the case before Dukes, that common policies similarly impacting groups of employees will often be sufficient to merit class treatment while the mere absence of a policy in not sufficient grounds for class certification.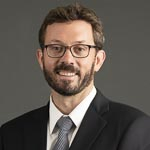 Latest posts by David Zoeller
(see all)