If you have been frustrated during your search to rent or purchase residential housing by acts that do not seem fair to you, local, state or federal fair housing laws might provide remedies. The following violations of housing discrimination law are common in southeastern Wisconsin. If you have experienced housing discrimination, a fair housing attorney may be able to help defend your rights and, in some cases, win financial damages for illegal acts of housing discrimination.
Housing providers violate state and/or federal housing law when they engage in the following practices:
1. Steering Away from Provider Properties
A housing provider steers you to other properties, rather than give you information about the property he or she rents. "Steering" is illegal under both the Wisconsin Open Housing Act and the federal Fair Housing Act.  Some housing providers prefer not to rent to certain groups of people.  Instead of an outright denial of housing , some will try to redirect the home or apartment seeker to a different property.  Because "steering" has the effect of reducing the housing available to home seekers, it is illegal.
2. Limiting Housing Options for Families with Children
State and federal fair housing laws prohibit discrimination against families with children.  Some housing providers want to limit the noise and/or wear and tear they perceive children cause by limiting the housing units they will make available to families with children to the first floor of their facilities.  Others will restrict families with children to certain floors or deny them housing altogether to accommodate residents who do not want to live where children reside.  State and federal fair housing laws prohibit a housing provider from refusing to rent to, denying housing to, or limiting the available housing to families with children.
3. Housing Details Do Not Match Advertised Information

State and federal fair housing laws prohibit a housing provider from setting different terms for rental or to deny you access to amenities because of your race, sex, color, sexual orientation, disability, religion, national origin, marital status, family status, status as a victim of domestic abuse, sexual assault or stalking, age, ancestry or the source of your income.  Some Wisconsin municipalities have additional protected classes.
4. Housing Refused or Fees Added Due to Assistance Animal

State and federal fair housing laws require that a housing provider rent to people who have a need for an assistance animal.  Although "no pet" policies are lawful, prohibitions on assistance animals are illegal because assistance animals are not considered pets for purposes of state and federal fair housing laws.
5. Refusal to Negotiate Terms in an Under-Represented Neighborhood

Just as it is unlawful for a housing provider to "steer" an apartment seeker away from a property because of their status in a protected category, it is also unlawful for a housing provider to refuse to sell a home to a person who wants to live in an integrated setting. If a real estate agent refused to negotiate with you regarding the sale of a home in a neighborhood where your race or national origin are under-represented, this may be illegal housing discrimination.
6. Accessibility Challenges Prevent Reasonable Habitation
Are there accessibility challenges for an apartment so that it would be difficult or impossible for you to live in the unit because of too-narrow hallways, thermostats and/or mailboxes that are too high, park spots that are not accessible, and/or bathrooms that lack grab bars?

In some cases, accessibility problems in a rental apartment or home may make it difficult or impossible for you to live in the unit. For example, hallways may be too narrow, thermostats and/or mailboxes may be too high, parking spots may not be accessible, or bathrooms lack grab bars. State and federal fair housing laws require that rental housing units be accessible, subject to the age of the building, the renovations planned for a building and other limited exceptions.  Additionally, a housing provider must permit you to make reasonable modifications to the property, at your expense.
If you recently experienced discrimination in renting housing or buying real estate, contact Attorney Katherine Charlton.  Charlton has represented clients in housing discrimination claims for more than 30 years, and served over that same period as the General Counsel for the Metropolitan Milwaukee Fair Housing Council, Inc., a non-profit, fair housing organization with offices located in Milwaukee, Madison and the Fox Valley.  Contact Attorney Charlton at 414-271-8650 or kcharlton@hq-law.com.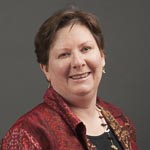 Latest posts by Katherine Charlton
(see all)