Employees who file suit against their employer for unpaid overtime or minimum wages are permitted to bring the suit on their own behalf and on behalf of similarly situated individuals. However, the group cannot proceed together against their employer until a showing has been made that the group is indeed similarly situated, referred to as "conditional class certification." A new tactic to avoid conditional class certification has recently emerged and will be ruled on by the Supreme Court.
Under this tactic, at the outset of the case, and before a motion for conditional class certification, the employer makes a formal offer to the Named Plaintiff of his full damages plus attorney fees and costs. Nothing is offered for members of the putative class. Employers argue that if the employee accepts, the case cannot proceed as a class because the Named Plaintiff no longer has any monetary interest in the litigation. In a Catch 22, if the Named Plaintiff declines the offer he has similarly shown that he has no monetary interest in the litigation because he has declined the full amount of damages he could win at trial.
In Genesis HealthCare Corp. v Symczyk, the plaintiff sued her employer on behalf of herself and other similarly situated nurses for unpaid meal breaks. She alleged damages for unpaid wages, attorney fees, and costs. The employer offered her $7,500, the full value of her individual claim. When she refused to accept the offer because she wished to pursue her claims on behalf of all affected employees, the employer moved to dismiss. The District Court granted the employer's motion, but the decision was reversed by the Court of Appeals for the Third Circuit.
The Third Circuit, following similar reasoning in cases involving Fed. R. Civ. P. 23 classes, declined to accept this strategy to short circuit conditional class certification. In Symczyk v. Genesis HealthCare Corp., 656 F. 3d 189 (3rd Cir. 2011), the Court held that action are not mooted by these pre-certification offers of judgment. Instead, when a motion for conditional certification is filed, it "relates back" to the date when the lawsuit was filed and before the effort to moot the Named Plaintiff's claims was made.
The Supreme Court for the United States will soon decide a case where an employer used this tactic. The Court's decision in this case will impact strategic decisions by both employers and employees in collective actions under the FLSA. We will update this post after the Court's ruling.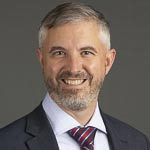 Latest posts by Bill Parsons
(see all)