If Liberty Mutual Insurance has been managing your long term disability insurance, you may have noticed the letterhead on any correspondence regarding your long term disability insurance benefits has changed. If you have a long term disability claim managed by Liberty Mutual, that claim has now been taken over by Lincoln Financial. Lincoln Financial purchased Liberty and has now assumed responsibility for Liberty's long term disability claims.
Do mergers and acquisitions between large insurance companies like this benefit consumers? In our experience, they do not. Since the purchase took place, we have seen an uptick in long term disability insurance claim denials by Lincoln Financial– both those previously handled by Lincoln and those handled by Liberty. It is unclear why it seems that more claims have been denied since Lincoln purchased Liberty.
Despite this change, you still retain all of your rights associated with your long term disability benefits claim. If your claim is denied, you have the right to appeal that decision and you have 180 days to do so. If that appeal is not successful, you have the right to bring the matter to court.
If you are having problems with your long term disability claim, please contact me for a free consultation to discuss your rights.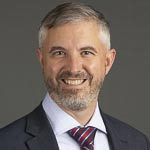 Latest posts by Bill Parsons
(see all)