Are you appealing a long term disability denial, you may be wondering what your next steps are?
The first step in appealing a denial is to read your denial letter carefully. The letter should explain why your claim was denied and what you need to do to appeal. In most cases, you will need to file a written appeal within a certain time frame:
Your long term disability appeal letter should include the following information:
Your name, address, and contact information.
Your policy numbers.
The date of your denial letter.
A full explanation of why you believe your claim was wrongfully denied.
Any new evidence that you would like the insurance company to consider.
You should also include copies of any relevant medical records or other documentation that supports your claim.
Once you have filed your appeal, the insurance company will review your case again. If the insurance company still denies your claim, you may have the right to file a lawsuit in court. Typically, these reviews are completed in about three months.
Getting help from a long term disability attorney
Filing an appeal can be a complex process, so it is important to speak with an experienced LTD attorney if you have been denied benefits. An attorney can help you understand your rights and options and can represent you in court if necessary. Often, you are only allowed one appeal and you may not be allowed to submit additional evidence if you need to sue the insurance company in court. In other words, it is crucial to get the appeal right.
Here are some additional tips for appealing a denial of LTD benefits:
Be sure to file your appeal within the deadline specified in your denial letter.
Include all relevant medical records and other documentation in your appeal.
Be clear and concise in your explanation of why you believe your claim was wrongfully denied.
If you are unable to file your appeal on your own, contact an experienced LTD attorney for help.
Filing an appeal can be a daunting task, but it is important to remember that you have rights. If your LTD claim has been denied, don't give up. Contact an experienced Hawks Quindel LTD attorney today to discuss your options.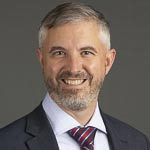 Latest posts by Bill Parsons
(see all)