One of the most frequent questions we hear from clients is how a work injury impacts their ongoing employment status. When you suffer a work injury and are unable to return to work for a period of time, there are a number of ways in which your job is protected.
Legal Protection for Employees Hurt at Work
First, all employees who are covered by the Family Medical Leave Act (FMLA) are guaranteed up to twelve weeks to return after a work injury without fear of losing their job. See our post on FMLA eligibility for more information.
Additionally, Wisconsin's workers compensation statute 102.35(3) provides an employer may not fire an injured worker without reasonable cause and provides recompense. In other words, when a worker is hurt at work the employer cannot refuse without good cause to rehire the injured worker at the end of the healing period. This means you cannot be fired simply because you are temporarily unable to return to work. Moreover, you cannot be fired merely for getting hurt at work. Rather, your employer has a duty to return you to work once you have reached maximum medical improvement.
The purpose of this law is to prevent discrimination against workers with work injuries. Although most workers are at-will employees, Worker's Compensation law protects injured workers from termination. There are three basic criteria to making a claim of unreasonable refusal to rehire: (1) the worker is an employee, (2) the worker suffered a compensable work related injury, and (3) the employer refused to rehire the worker. It is up to the employer to prove there is no suitable employment available to the worker within the worker's work restrictions and the termination is for good cause. If these three criteria are met, discharge constitutes wrongful termination.
Red Flags for Wrongful Termination After a Work Injury
Facts tending to indicate an employer's unreasonable refusal to rehire include:
• Termination of the worker while the worker is in a healing period
• Statements from the employer or its' agent that the worker is denied rehiring due to a work injury
• The termination is in close proximity the worker's release to full duty. It is not required that the reason for termination and the worker's work injury are connected.
If any of these scenarios have happened after your work injury, you may have a claim wrongful termination claim against your employer.
Facts Surrounding Failure to Rehire Determine Legality
An employer can terminate an injured worker so long as it has good cause, which has been interpreted to mean many things. Reasonable cause has been determined by the courts as termination for a business reason, such as cost reduction or labor force reduction. It is important to know the reason for the termination and the terminated worker should request for a copy of his or her employee file to make sure that the same reason or reasons were documented in the employee file. An employer is obligated to offer any available job within the injured worker's restrictions. An employer is not required to hold a job for the injured worker indefinitely after the work injury and, therefore, may terminate the injured worker. However, an employer cannot simply rehire an injured worker, and then fire that worker afterwards. Additionally, an employer cannot fire or discriminate an injured worker due to his or her disability, but this is beyond the scope of this discussion.
Contact Hawks Quindel
If you believe you may have been unreasonably refused rehiring after being hurt at work, you may be entitled to up to one year's wages. If you have suffered a work injury and are concerned about wrongful termination, contact an experienced worker's compensation attorney at Hawks Quindel for a free consultation. We help injured workers throughout the state of Wisconsin. Both of our offices have Hmong and Spanish speaking attorneys.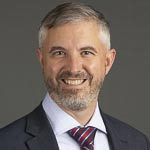 Latest posts by Bill Parsons
(see all)