So, you were injured at work and now your employer's worker's compensation carrier wants you to meet with their so-called "independent" doctor. What should you expect about this appointment and what can you do to give yourself the best chance of receiving your worker's compensation benefits?
The first thing you should know is that you will be meeting with a doctor who has been paid by the insurance company. The doctor is not independent and is not there to help you with your injury. When the insurance company sets an appointment for you to see their doctor, it is usually a sign that your claim is about to be denied.
This doctor will be looking for anything that calls your claim into question. For example, the doctor may question you about how the injury happened. If your story is different from how it was reported on an injury form or in the notes that your doctors took, the insurance company doctor may say that your report of the injury is "inconsistent." If possible, review your medical records and injury reports to remind yourself how you described the injury. Make sure your description remains clear and consistent.
The insurance company's doctor may also try to describe the nature of your medical problems as a "pre-existing condition." If you have never sought medical treatment for the injured body part prior to the work injury, make sure that the insurance company's doctor knows this. If you have received medical treatment for the same body part – that's ok. If this is the case, make sure to explain when that treatment was (especially if it was many years ago). If the treatment was closer to the injury at work, explain to the doctor why the injury at work felt different. Was the pain more severe? Did you hear a pop or crack that you had never heard before? These are key facts that the insurance company's doctor must take into consideration.
Beyond this, I provide my clients with the following list of tips when preparing for a meeting with the insurance company's doctor:
* Be prompt, polite and cooperative. But, also be firm. If the doctor says something you don't agree with, make sure that you tell the doctor why what was said is false.
* Be aware of video surveillance activities to and from the exam as well as any time during the duration of your claim (do not exceed any physical limitations set by your doctor at any time).
* Be aware that the doctor and/or employees of the doctor's office routinely watch your movement in and out of the exam, from the parking lot to the exam office, and exiting the building.
* Answer truthfully about prior accidents or injuries if specifically asked.
* Do not complete a questionnaire!
* Do not sign any authorizations.
* Do not answer medical and employment questions that are not reasonably related to your injury being claimed.
* Take notes about the appointment.
You are entitled to receive a copy of the doctor's report. When you receive this report, review your notes from the appointment and make additional notes about the facts and opinions that you disagree with in the report. This will be valuable to your attorney in preparing your worker's compensation case. If your worker's compensation claim has been denied or if you would like to talk to an attorney prior to your appointment with the insurance company's doctor, please call Hawks Quindel to speak with an experienced worker's compensation attorney for a free, confidential consultation.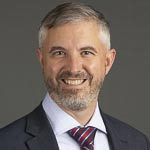 Latest posts by Bill Parsons
(see all)