In a recent decision, the U.S. Supreme Court held that the limitations period for a constructive discharge claim by a federal employee begins running only after the employee resigns. In Green v. Brennan, Marvin Green was a mailman who suffered serious racial discrimination at work. He complained to an Equal Employment Opportunity counselor and, in response, his superior at the Postal Service began retaliating against him. Green eventually quit due to the discrimination and retaliation. Shortly thereafter, he contacted another EEO counselor to complain of "constructive discharge"—meaning his workplace had grown so hostile that he was essentially forced to resign.
Case Dismissed Due to Statute of Limitations
A trial judge dismissed Green's case for not being filed in a timely fashion, and an appeals court affirmed the ruling. Federal law requires constructive discharge plaintiffs to contact an EEO counselor within 45 days of the "matter alleged to be discriminatory" and by the time Green reached out to the EEOC, it had been longer than 45 days since his employer actively discriminated against him. The trial and appellate courts held that Green could not move his case forward because his claims were late.
Supreme Court Says Limitations Period Begins on Quitting Day
The Supreme Court reversed the rulings of the lower courts. Writing for six justices, Justice Sonia Sotomayor explained "the 'matter alleged to be discriminatory' in a constructive discharge claim necessarily includes the employee's resignation." Sotomayor noted that, according to the "standard rule" governing statutes of limitations, the "limitations period commences when the plaintiff has a complete and present cause of action." What does that mean? It means that period begins when the plaintiff "can file suit and obtain relief." Plaintiffs may only sue for constructive discharge when "working conditions become so intolerable that a reasonable person in the employee's position would have felt compelled to resign." So a constructive discharge plaintiff only has a "complete and present cause of action" once he has actually quit. This result avoids the situation where an employee must choose between filing a complaint and being subjected to retaliation and quitting and losing their job.
Today's decision allows wronged employees to leave the workplace then bring a constructive discharge claim within 45 days of that departure, counting their resignation as the culmination of unbearable discrimination. The bottom line today is that, thanks to the high court, Marvin Green will now get another shot at justice.
If you or someone you know is being discriminated or retaliated against, please contact an attorney at Hawks Quindel, S.C.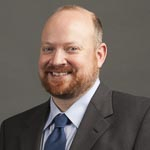 Latest posts by Colin Good
(see all)