Sex Discrimination Occurred When High School Applied Sex Stereotypes and Manipulated a Hiring Process
A job interview/selection process favoring men over woman is sex discrimination or sex stereotyping, a violation of Title VII of the Civil Rights Act of 1964.  Proving discrimination in the hiring process is especially difficult, however, because hiring and candidate selection is an inherently subjective process.  Not every unsuccessful candidate has a discrimination claim because an employer is not required to select the most qualified candidate.
Case Study: High School Hiring Process Discriminates on Basis of Sex
In a recent case, a high school discriminated on the basis of sex by manipulating the hiring process to favor male candidates for two coaching positions.  An athletic director and high school principal hired less qualified men for two assistant cross country coaching positions sought by a female, despite the female's past success as a cross country coach, and a long teaching history in her school district.   Joll v. Valparaiso Community Schools, 953 F.3d 923 (7th Cir. 2020)   Inconsistent actions to favor one sex over the other in the interview and selection process could support a jury's conclusion that sex discrimination occurred during the hiring process.
Molly Joll was a middle school teacher for more than 25 years, and for half that time, she co-coached the middle school boys' and girls' cross country teams.  She resigned her coaching position for a year to better support her two daughters in their running careers, saying it wasn't fair to the cross-country programs to try to coach and support her children.
After her daughter's running careers ended, she applied for open assistant coaching positions for the high school girls' team and for the boys' team in the same school district. Despite her extensive ties to the school district, and her long, successful experience as a cross country coach for both men's and women's teams, the high school hired men for each position.
Joll filed a claim under Title VII of the Civil Rights Act of 1964 ("Title VII") alleging sex discrimination.   The Seventh Circuit Court of Appeals (Seventh Circuit) reversed an Indiana district court's dismissal of the case because Joll offered evidence that the high school skewed the hiring process in favor of the male applicants, applied a sex-role stereotype, and manipulated the hiring criteria to favor the male applicants.
Interviewers Asked Female & Male Candidates Very Different Questions
The principal and the athletic director ("the interviewers") engaged in a flawed interview and selection process for the coaching positions, appearing to favor the male applicants over Joll.  They asked Joll questions about her resignation from the prior coaching position and whether her parenting duties would permit her to devote sufficient time to coaching, but did not discuss her extensive coaching history.   In contrast, the male applicant for the position for the girls' team was not asked about his resignation from a coaching position for "family reasons", and nothing about his family life.  Instead, the interviewers "talked shop" with him.
In another example of how the interviewers treated Joll differently than the male applicants, the interviewers checked Joll's references, but not the male applicant's references, before the high school made a decision about to whom to offer the positions.  The high school's standard practice was to contact references only after a decision was made to recommend hiring to the school board.  Two of Joll's three references were glowing, but a third raised a question about whether her strong personality would make it difficult for her to serve as an assistant head coach rather than a head coach.
The interview process for the assistant boys' running team coach position was equally fraught.  Joll was again pressed about her ability to devote the necessary time to coaching responsibilities with her family responsibilities, without a "talk shop" conversation about her extensive coaching experience.  Joll lost out to the only other applicant, a much-younger male with significantly less coaching experience.  Joll was told that the male candidate was selected because he had "better rapport with the boys".  The interviewers did not explain why the same criteria had not helped Joll in the selection process for the girls' assistant coaching position.
Inconsistent Procedures & Hiring Criteria Signaled Effort to Favor Male Candidates
For the girls' assistant position, the high school told her the male applicant's more recent experience coaching high school cross country was the controlling factor.  For the boy's assistant position, the high school rationalized its choice of the male applicant who could build "rapport with the boys".  Joll's long presence in the middle school and in the school system with opportunity to build "rapport with the girls" was not considered in her favor for the girls' position.  Her more extensive and recent professional experience coaching high schoolers was not considered in her favor for the boys' position.  Inconsistent hiring criteria for nearly identical jobs indicated application of sex discrimination and sex stereotypes.
The Seventh Circuit reversed a district court's dismissal of Joll's complaint, and concluded that a jury could reasonably infer that the athletic director and principal simply did not want to hire a woman for either assistant coach position.   Basing an employment decision on an employer's notions of how women do or ought to behave— sex-role stereotypes—is discrimination 'because of sex' that violates Title VII.  The notion that a woman is or should be dedicated to family over work is a long-standing sex-based stereotype.
Contact Us if You Experience Workplace Sex Discrimination or Sex Stereotyping
If you or someone you know were not selected for a position where:
you were well-qualified and you have questions about whether discrimination was a factor
you were denied a promotion for reasons you question
you were terminated because of sex discrimination and/or sex-role stereotypes
you could benefit from experienced legal help. Contact one of the employment lawyers at Hawks Quindel, S.C. to discuss your situation.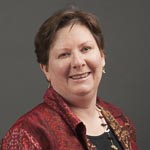 Latest posts by Katherine Charlton
(see all)