We have explained how employees are protected from hostile work environments created by their co-workers and supervisors because of the employee's sex, race, color, religion or national origin, under Title VII of the Civil Rights Act of 1964 .  It is far less well known that employees who suffer from a hostile work environment created by a customer, vendor, contractor or other third party may also have a claim against their employer under Title VII. A recent Illinois sexual harassment case illustrates how employers are required by law to offer employees reasonable protection from customers who accost, stalk and otherwise harass employees.
Title VII Requirements for a Viable Claim Against an Employer
Whether the a hostile environment comes from the actions of an employee, a customer or a vendor, employees suing under Title VII must establish the following elements:
Employee is a member of one or more of the classes (i.e. groups) protected from harassment by Title VII;
Employee was subject to some form of adverse employment action or a hostile work environment; and
The employer took "adverse action" against them because of their membership in one of the protected classes.
Subjecting an employee to a hostile work environment is an "adverse action" under Title VII. If an employer becomes aware of a hostile work environment and does not do enough to ease or end the hostile work environment, the employer may be liable for the harm to the employee.
Unique Requirements When a Stalker or Harasser is Not a Co-worker or Supervisor (h3)
An employer can be liable under Title VII to their employee for the harm caused by a customer or other non-employee if:
the employer fails to take sufficient steps to end the customer's harassment, and
the customer's conduct was "severe or pervasive" enough to create a hostile work environment
Because federal courts expect employees to have a "thick skin", not all offensive banter or sexual innuendo is considered sufficiently "severe or pervasive" to be actionable under Title VII. 
Have Third Party Workplace Harassment Claims Been Successful?
Yes. Dawn Suppo ("Suppo") was an employee of Costco in Glenview, Illinois. Thad Thompson ("Thompson"), a Costco customer, stalked Suppo for over a year by repeatedly visiting the store at which she worked, asking her personal questions, taking video of her with his phone, initiating physical contact with her, and yelling expletives at her. Suppo repeatedly told her manager about the contact, and expressed fear for her safety. The manager warned Thompson to stay away from Suppo, but Thompson continued his conduct. Suppo obtained a no contact order from a court prohibiting Thompson from having contact with her at work or at her home, and complained to her local police department. Costco's general manager told Suppo to "be friendly" with Thompson. After Thompson's stalking continued, Suppo took an unpaid medical leave. Costco terminated her after she did not return to work at the end of her medical leave.
Suppo sued Costco under Title VII for the harm caused her by the hostile work environment created by Costco's failure to take sufficient steps to end Thompson's stalking. A jury awarded her $250,000 in compensatory damages based upon its determination that Costco's response to the stalking was insufficient.
While the above case was not a Wisconsin workplace harassment suit, the same federal laws apply in Wisconsin.
Questions About Workplace Harassment in Wisconsin? (h3)
If you are experiencing or have recently experienced a hostile work environment created by a customer, vendor, contractor or other third party, and your Wisconsin employer did not or has not taken sufficient steps to end the harassment, please contact the author , or one of the other employment lawyers  at Hawks Quindel, S.C. by calling (414) 271-8650 in Milwaukee, or (608) 257-0040 in Madison.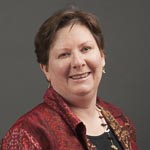 Latest posts by Katherine Charlton
(see all)