What can you do if your long term disability insurance (LTDI) claim has been denied for lack of "objective" medical evidence? To successfully appeal and reverse a denial based on a lack of objective medical evidence, you will need to supply the insurance company with non-subjective proof of your disabling condition. This means, evidence that can be verified through observation or testing, as opposed to your own reports of pain or fatigue. Providing the right type of evidence on appeal is critical for securing your LTDI benefits.
First, do not assume that the insurance company has all the necessary information and medical records. You should provide the insurance company with any medical testing or laboratory work that documents your medical condition, such as blood work, MRIs, X-rays, and CT scans. Next, it is important that the insurance company has all of the medical records related to your treatment. Such records will provide evidence that your doctor objectively diagnosed you based on a physical examination. Additionally, statements from friends, family, or co-workers describing their observations of your condition will also provide objective evidence that you are unable to continue working. Finally, if possible, submitting a functional capacity evaluation (FCE) will provide excellent objective evidence of your disability.
You may only have one opportunity to provide the insurance company with the necessary documentation to support your claim. Once the administrative record is closed, you will not be allowed to provide any further proof of disability. For more information about the need to file a strong internal appeal, see here.
Working with an experienced LTDI attorney can even your odds against the insurance company. It is important to know what documents the insurance company is looking for. Providing the right type of evidence will provide you with the best chance of appealing and reversing a denial of your LTDI claim.
Additionally, as discussed in a previous blog post you only have 180 days to appeal an ERISA-based LTDI claim denial and potentially less for a non-ERISA based claim. If you have questions regarding your LTDI claim, please contact an attorney at Hawks Quindel to discuss your rights.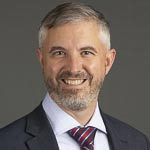 Latest posts by Bill Parsons
(see all)