The Seventh Circuit Court of Appeals recently issued the first decision from a federal appeals court concerning the long-simmering debate about whether or not employees can sue under Title VII of the Civil Rights Act and claim that discrimination on the basis of sexual orientation was prohibited as a form of "sex" discrimination.  The Seventh Circuit ruled that sexual orientation discrimination is not prohibited under Title VII.  In Hively v. Ivey Tech Community College, No. 15-1720 (7th Cir. 2016) Judge Rovner issued the decision for the panel, which included Judges Bauer and Judge Ripple.
Hively Claimed Sexual Orientation Blocked Her Promotion 
Acting without an attorney, Hively filed a complaint with the Equal Employment Opportunity Commission (EEOC), claiming she was discriminated against because of her sexual orientation and blocked from full time employment without just cause.  She exhausted her administrative remedies and filed in federal district court, still without an attorney, claiming she had been passed over for six full-time faculty positions over a five-year period because of her sexual orientation.  Ivey Tech filed a motion to dismiss her claims, on the basis that Title VII does not apply to claims of sexual orientation.  The federal district court agreed and dismissed her claim.  Hively appealed to the Seventh Circuit.
1989 Case Distinguished Between Gender Non-Conforming vs. Sexual Orientation Claims 
Federal courts began to consider the interplay between sexual orientation discrimination and Title VII in the U.S. Supreme Court decision in Price Waterhouse v. Hopkins, 490 U.S. 228, 251 (1989).  One of the important outcomes of the Price Waterhouse decision was to distinguish between gender non-conformity claims, which the Court deemed to be cognizable under Title VII, and sexual orientation claims, which were not.  Judge Rovner's opinion addressed the long history of cases across the federal circuits, and concludes that generally, plaintiffs who file claims as gender non-conforming, rather than on the basis of sexual orientation, are far more likely to be successful, and voices frustration with that conclusion.
EEOC Declaration Conflicts with Case Law on Sexual Orientation Discrimination 
Judge Rovner also recognized the EEOC's 2015 declaration that sexual orientation is covered by Title VII's prohibition against sex discrimination.  In Baldwin v. Foxx, EEOC Appeal No. 0120133080, 2015 WL 4397641, at *5,*10 (July 16, 2015), the EEOC announced "sexual orientation is inherently a 'sex-based consideration,' and an allegation of discrimination based on sexual orientation is necessarily an allegation of sex discrimination under Title VII.'"
Seventh Circuit Decides Case Law Trumps EEOC 
Nevertheless, Judge Rovner identified the line of cases that she and her colleagues believe tie their hands and required them to affirm the district court judge's dismissal of Hively's claim.
"This panel could make short shrift of its task and affirm the district Court opinion by reference two cases (released two months apart), in which this court held that Title VII offers no protection from nor remedies for sexual orientation discrimination.  Hamer v. St. Vincent Hosp. & Health Care Ctr., 224 F.3d 701,704 (7th Cir. 2000); Spearman v. Ford Motor Co., 231 F.3d 1080, 1085 (7th Cir. 2000). Title VII makes it 'unlawful employment practice for an employer to fail or refuse to hire or to discharge any individual, or otherwise to discriminate against any individual…because of such individual's race, color, religion, sex, or national origin.' 42 U.S.C. section 20003-2. This circuit, however, in both Hammer and Spearman, made clear that 'harassment based solely upon a person's sexual preference or orientation (and not on one's sex) is not an unlawful employment practice under Title VII.' Hamer, 224 F.3d at 704; Spearman, 231 F.3d at 1084." No. 15 – 1720, p. 3.
Rovner Calls on Supreme Court or Congress to Act 
Saying the court is bound by its own precedent, Judge Rovner said the court will continue to "extricate the gender non-conformity claims from the sexual orientation claims." No. 15 – 1720, p. 23. While recognizing the national trend is to recognize the rights of the LGBTQ community in employment settings, she calls on the U.S. Supreme Court or the U.S. Congress to act.  Until they do, the Seventh Circuit will adhere to their prior precedent and continue to reject claims for sexual orientation discrimination under Title VII.
"Perhaps the writing is on the wall.  It is unlikely that our society can continue to condone a legal structure in which employees can be fired, harassed, demeaned, singled out for undesirable tasks, paid lower wages, demoted, passed over for promotions, and otherwise discriminated against solely based on who they date, love, or marry…. but writing on the wall is not enough. Until the writing comes in the form of a Supreme Court opinion or new legislation, we must adhere to the writing of our prior precedent…" No. 15 – 1720, p. 42.
Employees Must Take Care Addressing Sexual Orientation Discrimination 
For employees who believe they are being discriminated against by their employer because of their sexual orientation or gender identity, it is critical to the success of your claim to speak with an employment attorney before you file an administrative complaint.  We can work with you to try to successfully navigate these challenging legal standards and to take into account this recent mandate from the Seventh Circuit.  If you have questions about a potential claim for discrimination in employment, please contact one of the Hawks Quindel employment attorneys by calling 414- 271-8650 in Milwaukee or 608-257-0040 in Madison.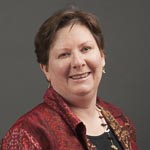 Latest posts by Katherine Charlton
(see all)