On the Friday before Labor Day weekend, the Seventh Circuit upheld a National Labor Relations Board ("NLRB") ruling that AutoNation Inc., the largest automotive retailer in the U.S., violated the National Labor Relations Act ("NLRA") when its then-associate general counsel attempted to block union activity at an Illinois Toyota dealership in 2011.
AutoNation Attorney Threatened Workers Interested in Unionizing
The case arose after AutoNation learned that its employees were discussing the possibility of organizing a union at its Libertyville Toyota Facility. AutoNation then held a series of meetings with its employees to discuss the possibility and ramifications of unionization. Brian Davis, AutoNation's associate general counsel at the time, joined the last meeting during which he indicated that any efforts to organize a union would be futile, implying that any workers who attempted to do so could be demoted or blacklisted. Fortunately, one of the employees secretly recorded the meeting, which also captured Davis insinuating that employees would receive pay raises if they did not unionize.
NLRB Says AutoNation's Interference Violated the NLRA
The International Association of Machinists and Aerospace Workers filed a complaint with the NLRB when the recording came to light, alleging that AutoNation engaged in an unfair labor practice by interfering with workers' unionization efforts. The National Labor Relations Act makes it an unfair labor practice "to interfere with, retrain, or coerce employees" seeking to unionize. An Administrative Law Judge subsequently concluded that certain comments by Davis violated the NLRA in various ways, and the NLRB upheld the judge's conclusions that the substance of the meeting constituted anti-union activity.
Seventh Circuit Court Upholds NLRB Decision Against AutoNation
On appeal, the Seventh Circuit affirmed the NLRB's ruling, concluding that AutoNation violated the NLRA by discouraging unionization. In particular, the Seventh Circuit found unpersuasive AutoNation's claims that Davis' comments constituted a "truthful" accounting of what could potentially happen if the employees unionized. The Seventh Circuit countered, however, that Davis' comments about the negative ramifications of unionization could be construed as an implied threat, noting that "the workers in Davis's example were AutoNation employees, not characters from a morality play about the pitfalls of unionizing." As such, the Seventh Circuit upheld the determination of the NLRB.
Employees covered by the National Labor Relations Act are afforded certain rights to join together to improve their wages and working conditions, with or without a union. If you or someone you know is being intimidated or threatened because of their affiliation with a union or attempts to unionize, please contact an attorney at Hawks Quindel, S.C.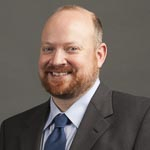 Latest posts by Colin Good
(see all)