The Americans with Disabilities Act (ADA) ensures that employers do not discriminate because of a person's disability. The ADA's nondiscrimination mandate includes the obligation to provide differently abled employees a reasonable accommodation so that they can continue working. Numerous clients contact us every week with employment issues, many involving accommodation matters, and many of their questions involve taking a period of leave as an accommodation. This post will briefly address how you can use unpaid leave as a reasonable accommodation under the ADA.
Although the ADA's statutory definition of a reasonable accommodation does not mention "leave," it does include "part-time or modified work schedules… and other similar accommodations for individuals with disabilities." 42 U.S.C. § 12111(9)(B). Guidelines issued by the Equal Employment Opportunity Commission—the federal agency tasked with enforcing laws against employment discrimination—specifically indicate, however, that leave can be used as an accommodation. See, e.g., 29 C.F.R. Part 1630 App., § 1630.2 ("permitting the use of accrued paid leave or providing additional unpaid leave for necessary treatment.") Similarly, the United States Supreme Court has recognized that accommodations may include breaks for medical treatment, US Airways, Inc. v. Barnett, 535 U.S. 391, 397-398 (2002), and every circuit to consider the issue recognizes that leave can be a reasonable accommodation. See, e.g., Haschmann v. Time Warner Entm't Co., 151 F.3d 591, 601 (7th Cir. 1998).
The use of leave as an accommodation must be reasonable "on its face." This means, for example, that a differently abled employee need only prove that unpaid leave is a type of accommodation that has been deemed reasonable in other cases or contexts. US Airways, Inc. v. Barnett, 535 at 410. Employers may consider such factors as length and type when determining whether the use of leave as an accommodation will create an "undue hardship" on their business but, generally speaking, the law supports leave of various lengths depending on the circumstances. See, Cehrs v. Northeast Ohio Alzheimer's Research Center, 155 F.3d 775 (6th Cir. 1998) (four months unpaid leave); Carter v. General Elec. Co., 2000 WIl 321663 (N.E. Ill. 2000) (five months unpaid leave); Norris v. Allied-Sysco Food Services, Inc., 948 F. Supp. 1418, 1439-1440 (N.D. Cal. 1996) (one year unpaid leave).
The fact is that even lengthy leave may be required depending on the circumstances. "For example, in the case of a very large employer, with high turnover and many fungible employees, an unpaid leave of an indefinite or very lengthy duration could be a reasonable accommodation if the leave would enable an easily replaceable employee to eventually perform the essential functions of the employee's position and the employer did not incur significant expenses as a result of maintaining the employee in the status of an employee." Norris, 948 F. Supp. at 1439-1440 (N.D. Cal. 1996), aff'd, 191 F.3d 1042 (9th Cir. 1999), cert denied, 528 U.S. 1182 (2000). As such, employees with disabilities should request an accommodation that will allow themselves the appropriate amount of time to be able to perform the essential functions of their job.
The ADA is a complex web of laws and regulations as well as cases interpreting those same laws and regulations. This post only touched on one piece of a much larger picture that has many different parts, including the ADA's intersection with the Family and Medical Leave Act and other laws. Differently abled individuals should consult with an attorney to ensure they are properly using the ADA and other laws meant to provide protections against discrimination. If you believe that an employer has violated your rights relating to the ADA or other rights, or you want to learn more about your rights under the ADA, please contact one of the employment attorneys at Hawks Quindel, S.C.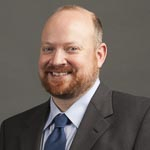 Latest posts by Colin Good
(see all)