When employees seek advice about an employment action – whether a denial of promotion, unfair discipline or evaluation, or termination – it is important to obtain your personnel file. Under Wisconsin law, every employee, including a former employee, can inspect and receive copies of any personnel document used by an employer. This may include:
• documents used to assess qualifications for employment, promotion, transfer, and/or additional compensation
• documents used to make decisions regarding termination or other disciplinary action
• employee medical records
If an employer maintains such information, the employer is legally required to provide copies of the documents upon written request.
Not All Personnel Documents are Available to Employees
The law providing access to personnel records —Wisconsin statute §103.13 — excludes certain documents. Employers are not required to provide records relating to the investigation of possible criminal offenses committed by that employee; letters of reference; test documents; materials used by the employer for staff management planning; and information of a personal nature about a person other than the employee, if disclosure of the information would constitute a clear, unwarranted invasion of the other person's privacy.
Employees Should Request Personnel Records In Writing
An employee seeking personnel records should make a written request to the employer. The employer is required to respond and provide the records for inspection within 7 working days of the request and cannot charge more than the actual cost of reproduction for copies of the documents. An employer is required to grant an employee at least 2 personnel record requests per year.
You Are Entitled to Correct Your Personnel Records
If you disagree with statements contained in a document in your personnel file, such as an evaluation or disciplinary letter, you have the right to seek a correction. You can request removal or correction of the document. If you and your employer cannot agree on a correction, you may submit a written statement explaining your position. The employer is required to attach your statement to the disputed portion of the personnel record and to include your written statement whenever the disputed portion of the personnel record is released to a third party, as long as the disputed record is a part of your personnel file.
Wisconsin Employers May Not Retaliate for Personnel Records Requests
It is unlawful for Wisconsin employers to retaliate against employees who request their personnel file, and employers are subject to fines if they do not provide timely access to your employee records.
If you believe your employer has violated your employment rights, contact the Wisconsin employment attorneys at Hawks Quindel S.C.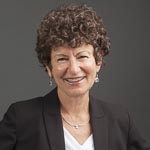 Latest posts by Barbara Zack Quindel
(see all)