Wisconsin Senate 2013 SB 223 and Assembly Bill 2013 AB 218 would prohibit an employer's access to, or observation of, the personal internet accounts of both employees and job applicants; such actions are currently unregulated by state law. This legislation would prohibit an employer from:
• asking an employee or applicant to disclose information allowing the employer to access or observe the personal internet account of the employee or applicant
• discriminating against any person for exercising their right to refuse such a request, oppose such a practice, or file a complaint if the employer required the employee or applicant to offer access credentials
An employer can view, access or use information about an employee or applicant that the employer can obtain without access credentials, or that is available in the public domain. One significant exception to the general prohibition is if the employer gives an employee an electronic device to use as part of the job, the employer may ask the employee to disclose access information for the purpose of the employer gaining access to or operating the electronic communications device.
More than a dozen states, including California and Illinois, have passed similar laws restricting employers from asking applicants or employees for passwords to their private internet accounts. Wisconsin is one of over 30 states in which such legislation is now pending.
At the federal level, private Facebook posts have been held to be protected under the Stored Communications Act, 18 U.S.C. §2701, et. seq. A recent district court case applied the Stored Communications Act, although finding the particular employer did not violate the Act in its conduct. In Ehling v. Monmouth Ocean Hospital Services Corp., No. 2:11-CV-03305 (WJM) (N. D. N. J., Aug. 2013), a registered nurse and paramedic for a non-profit hospital posted an inflammatory statement on her Facebook page. Her employer became aware of the post when one of her Facebook "friends" took a screenshot of the posting and provided it to a hospital manager. Ehling, the employee who wrote the statement, filed a complaint under the federal Stored Communications Act, alleging her employer wrongfully obtained the information from her Facebook page.
The District Court judge found that the Facebook wall posts were transmitted via an electronic communications service, and electronic storage, unavailable to the general public. Though the District Court found Ehling's non-public Facebook wall posts were covered by the Stored Communications Act, the court went on to find that a Stored Communications Act exception applied because the Stored Communications Act does not apply to conduct authorized by a user with respect to a communication of or intended for that user. The Facebook "friend" who provided the screenshot to the employer was an intended user. Consequently, because his access was authorized, the hospital was not liable under the Stored Communications Act, and Ms. Ehling's complaints were dismissed.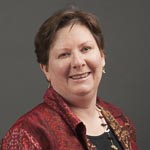 Latest posts by Katherine Charlton
(see all)