This blog was drafted by Hayley Archer (Madison office) and Katherine Charlton (Milwaukee office). This article is the second of a two-part series that explains the recent landmark Supreme Court decision, Bostock v. Clayton, its dissents, and what it all means for workers in Wisconsin.
Justice Neil Gorsuch made some predictions.
"What are these consequences anyway? The employers worry that our decision will sweep beyond Title VII to other federal or state laws that prohibit sex discrimination. And, under Title VII itself, they say sex-segregated bathrooms, locker rooms, and dress codes will prove unsustainable after our decision today. But none of these other laws are before us; we have not had the benefit of adversarial testing about the meaning of their terms and we do not prejudge any such question today. Under Title VII, too, we do not purport to address bathrooms, locker rooms, or anything else of the kind."
In writing so, Justice Gorsuch seemingly narrowed the Court's holding to discriminatory terminations of employment. Still, the decision does give some guidance about its practical, related consequences.
In this article, Part II of our Bostock assessment, we turn to questions about Bostock's impact on federal laws such as the ACA and the Religious Freedom Restoration Act, as well as its impacts on bathrooms and locker rooms, and dress codes at work.
Will the Bostock Decision Have Any Impact on the Affordable Care Act?
Section 1557 of the Affordable Care Act (ACA) prohibits insurers and health care providers who participate in federally-funded health programs from discriminating on the basis of race, color, national origin, sex, age or disability in certain health programs and activities and encompasses the sex discrimination provisions of Title IX of the Education Amendment Act of 1972 (Title IX). In 2016, the Obama administration issued a rule that explicitly included transgender people under the protection against discrimination under Title IX.
The Trump administration's Department of Health and Human Services (DHHS) on June 12, 2020 issued a new rule governing Section 1557 to exclude sexual orientation and gender identity from the definition of "sex". Three days later, the United States Supreme Court issued the Bostock decision, interpreting Title VII's prohibition on "sex" discrimination to include discrimination on the basis of gender identity and sexual orientation. Will the Bostock decision have any impact on the ACA given that the ACA is linked to Title IX, not Title VII?
Will DHHS withdraw or amend its new rule in light of the Bostock decision? If they will not, will an entity challenge the new rule on the basis of the Bostock decision? Even though the ACA is tied to Title IX rather than Title VII, a change in the DHHS rule seems likely given Justice Gorsuch's clear mandate that discrimination based on gender identify or sexual orientation is a form of sex discrimination.
If DHHS withdraws the rules, or a court orders them to do so, what might be the impact in health care settings? Hospitals would not be permitted to misgender transgender patients; hospital employees would have to use the pronouns requested by a patient; nurses would have to permit a husband or wife to visit their same sex spouse under the same set of rules that govern opposite sex husbands and wives.
How Significant is the Threat to Title VII Posed by the Religious Freedom Restoration Act?
Justice Gorsuch's caution in Bostock that the Religious Freedom Restoration Act (RFRA) "might supersede" Title VII in "appropriate cases" foreshadows a likely difficult balancing of LGBTQ and religious interests in future cases. In Masterpiece Cakeshop v. Colorado Civil Rights Commission (2018), 138 S. Ct. 1719, Justice Gorsuch noted in his concurring opinion that "…no bureaucratic judgment condemning a sincerely held religious belief as 'irrational' or 'offensive' will ever survive strict scrutiny under the First Amendment." Have his views on sexual orientation and gender identity evolved since 2018, or was his focus in Bostock on adhering to textualism, and do not a reflection of a change from the sentiments he expressed in Masterpiece Cakeshop?
Congress enacted RFRA in 1993 to prohibit the federal government from substantially burdening a person's free exercise of religion unless the government demonstrated that it was doing so to further a compelling government interest, and in the least restrictive means. 42 U.S.C. Section 2000bb et seq. Only if the challenger to the government action could establish that the burden was "substantial" would the government have to show its interest and justify its choice of method, under a "strict scrutiny" analysis.
The impact of the controversial U.S. Supreme Court decision in Burwell v Hobby Lobby Stores, Inc., 134 S. Ct. 2751 (2014)will have a significant impact on how Title VII and RFRA are balanced in the courts. The U.S. Supreme Court effectively eliminated the "substantial burden" clause of RFRA by concluding that the judiciary is not capable of measuring the substantiality of the burden the government action had on religious exercise. A court can only inquire into whether the religious objector "honestly believes" the government is substantially burdening the religious exercise, a much easier standard for a challenger to satisfy than existed prior to the Hobby Lobby decision.
The Hobby Lobby decision may be best known for finding that corporations are "persons" for purposes of RFRA. One practical consequence for that determination is that this was the first time the Court allowed free exercise claims to be asserted by a company that was not religious in nature or mission, thereby significantly expanding the scope of RFRA.
Can an Employer Require a Gendered Dress Code?
The Supreme Court declined to take up the question of gendered dress code enforceability directly in Bostock. But the rationale underlying the opinion is that sex cannot be separated from sexual or gender orientation. Justice Gorsuch writes,
"An employer who fires an individual for being homosexual or transgender fires that person for traits or actions it would not have questioned in members of a different sex. Sex plays a necessary and undisguisable role in the decision, exactly what Title VII forbids." (emphasis added)
Remember, Plaintiff Aimee Stephens was fired from her job at R.G. & G.R. Harris Funeral Home in 2013 after she came out as transgender and told her employer she would begin adhering to the women's dress code at work. She sued under Title VII for sex-based discrimination. Her employer argued that he required everyone to dress accordingly to the gender they were assigned at birth. The Court sided with Ms. Stephens.
The Court may have declined to decide on dress codes in Bostock, but it addressed a very similar (some might argue identical) question in the 1970 case Price Waterhouse v. Hopkins. In that case, the plaintiff, a cisgender woman named Ann Hopkins, was denied partnership at her firm because her employer didn't believe she was sufficiently feminine. She was told that she could improve her chances at promotion if she would "walk more femininely, talk more femininely, dress more femininely, wear make-up, have her hair styled, and wear jewelry." Ms. Hopkins sued under Title VII sex discrimination and won. The Supreme Court found that Title VII prohibits discrimination based on gender stereotyping. In other words, it is unlawful to treat an employee different because they do not conform to the employer's stereotype of what a man or woman or non-binary person should look or act like.
Historically, guidance from the EEOC and federal courts on the question has been that sex-specific dress codes are permissible as long as they are not arbitrarily enforced or impose a higher burden on one sex. In recent years, many states and municipalities have issued their own guidance on the issue, often framing gender expression as a protected characteristic.
Who Decides What Restroom an Employee Can Use?
Similarly to the issue of dress codes, the Court declined to address the issue of sex- and gender-segregated restrooms and locker rooms. However, the issue is critical for transgender and non-gender-conforming employees, so we'll explain some of the guidance from federal agencies and analogous case law.
First, the EEOC's guidance clarifies that employers must allow employees to use the bathrooms and locker rooms consistent with the individual employee's gender identity, whether or not that employee has undergone gender-confirming medical treatment.
Second, OSHA issued guidance explaining that safe access to restrooms was, in fact, within OSHA's purview, and employers should allow employees to access whatever restroom is consistent with that employee's gender identity.
Finally, although the question of sex-segregated restrooms is yet unsettled in the workplace, in 2017 case, Whitaker v. Kenosha Unified Sch. Dist. No. 1 Bd. of Educ., the Seventh Circuit (encompassing Illinois, Indiana, and Wisconsin) held that a school discriminated against a transgender student by requiring him to choose between using a girls' restroom or a single-occupancy restroom far away from other students. The court found that transgender students are protected from discrimination under Title IX of the Education Amendments of 1972 (Title IX) and the Equal Protection Clause of the Fourteenth Amendment to the U.S. Constitution. Of course, the issue was specific to schools, not the workplace. But even so, courts often analogize Title VII and Title IX claims, so it is likely that courts in the 7th Circuit would look to Whitaker for guidance.
If you have questions about your employment situation, contact the employment lawyers at Hawks Quindel, S.C.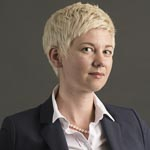 Latest posts by Hayley Archer
(see all)