In Hosanna – Tabor Evangelical Lutheran Church and School v. EEOC, 565 U.S.____ (2012), the United States Supreme Court on January 11, 2012, issued a decision construing the "ministerial exception," which bars most employment-related lawsuits by employees performing religious functions, to apply to a teacher at a religious elementary school who taught both secular curriculum and daily religion classes. Although courts have generally held that federal employment discrimination statutes do not apply to religious leaders performing religious functions, the U.S. Supreme Court voted unanimously in an opinion authored by Chief Justice Roberts to apply the "ministerial exception" to teachers at a religious elementary school. The intent of the "ministerial exception" is to allow religious organizations to prefer members of their own religion.
The EEOC and teacher Cheryl Perich had appealed to the Sixth Circuit Court of Appeals, a district court's grant of summary judgment in favor of the religious school, in an action alleging discrimination in violation of the Americans with Disabilities Act of 1990, 42 U.S.C. Sec.12117(a) (the ADA). The Sixth Circuit vacated the District Court's order and remanded. The U.S. Supreme Court granted certiorari.
Hosanna-Tabor classified its school teachers into two categories, "called" and "lay." "Called" teachers had to complete certain academic requirements, including a course of theological study. If "called," the teacher received the formal title "Minister of Religion, Commissioned." "Lay" teachers were not required to be trained by the Synod or even to be Lutheran. "Called," and "lay" teachers generally performed the same duties, but "lay" teachers were hired only when "called" teachers were unavailable.
After Perich completed the required training, Hosanna-Tabor asked her to become a "called" teacher. She agreed. She taught secular subjects and a religion class, and led her students in daily prayer. She subsequently developed narcolepsy and missed the first part of a school year. When she was ready to return to work, Hosanna-Tabor fired her, saying that they had replaced her with a "lay" teacher. Perich filed an ADA complaint with the EEOC.
Title I of the ADA includes a "ministerial exception" which allows religious entities to give preference in employment to individuals of a particular faith. Congress made clear when it enacted the ADA that it was a narrowly-drawn religious exemption to protect the First Amendment guarantee of religious freedom. The applicable Code of Federal Regulations provisions recognize that a religious entity may give preference in employment to a particular religion, but it may not discriminate against an individual who satisfies the religious criteria because that individual is disabled. 29 C.F.R. Pt. 1630, App. Sec.1630.16(a).
The "ministerial exception" bars an employment discrimination claim if the employer is a religious entity and the employee is a "ministerial employee." There was no dispute in this case that Hosanna-Tabor satisfied the first element. What was in dispute is whether or not Perich served as a "ministerial employee." The Sixth Circuit followed the majority of courts of appeals who determined that parochial school teachers, who teach primarily secular subjects, do not qualify as "ministerial employees" for purposes of the "ministerial exception." The Sixth Circuit focused on primary duties, not titles, and the fact that the church did not require its teachers to be Lutherans.
The U.S. Supreme Court dismissed the ADA complaint, specifically saying that the "ministerial exception" is not limited to the head of a religious congregation. The Supreme Court criticized the Sixth Circuit for failing to see any relevance in the fact that Perich was a commissioned minister and placing too much emphasis on Perich's performance of secular duties and that "lay" teachers performed the same religious duties as Perich.
The U.S. Supreme Court determined that because Perich was a minister within the meaning of the ministerial exception, the First Amendment required dismissal of the employment discrimination claim against her employer. In a seeming expansion of the scope of the exception, the court said that the purpose for the exception was not limited to safeguarding a church's decision to fire a minister to only when it was made for a religious reason.
If you are employed by a religious entity and are interested in learning more about your employment rights, please contact Hawks Quindel to speak with an experienced employment law attorney.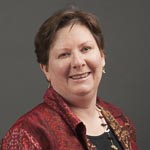 Latest posts by Katherine Charlton
(see all)