A recent Court of Appeals decision highlights the fact that undocumented workers do have some legal rights under federal and state law. Employers may not disregard the Wisconsin FMLA simply because an employee is working illegally.
Case Study: Burlington Graphic Systems, Inc. v. Department of Workforce Development
Karen Alvarez worked for Burlington Graphic Systems (Burlington) for 10 years as an undocumented worker. After she sustained a work injury for which she had surgery, Burlington terminated her immediately after her return to work for being late or absent too many times. Burlington counted at least one of her recovery days as an unexcused absence. Alvarez filed a Wisconsin Family Medical Leave Act (FMLA) complaint against Burlington. The Wisconsin Department of Workforce Development (DWD) found probable cause to believe that Burlington violated the FMLA, and certified the matter for a hearing. Burlington responded by rehiring Alvarez, but fired her again after she could not produce documentation to show that she could legally work in the U.S.
The administrative law judge (ALJ) found that Alvarez had an established that she had a serious health condition that qualified her for FMLA leave. Burlington violated the Wisconsin FMLA when it terminated her for taking time off to attend to her serious health condition. The ALJ ordered Burlington to cease and desist from interfering with her exercise of her Wisconsin FMLA rights, and to pay $8,868 in attorney's fees to Alvarez's counsel. The ALJ rejected Alvarez's request for back pay on the ground that Alvarez was not entitled to it because she was not authorized to work during the period at issue.
Burlington argued on appeal that it could not have violated the Wisconsin FMLA when it discharged Alvarez because she had no right to employment in the United States at the time of her discharge. The Court of Appeals rejected that argument, saying employees have the right to the protections of the Wisconsin FMLA even if they are undocumented workers. Once employed, employees, regardless of their immigration status, have the right to exercise their rights under the Wisconsin FMLA. Because Burlington terminated Alvarez because of her exercise of those rights, they violated the Wisconsin FMLA.
The Court of Appeals also upheld the ALJ's award of attorney's fees to Alvarez's counsel, and the denial of back pay. They rejected Burlington's argument that the lack of back pay made Alvarez's victory 'moral" or "technical", saying Alvarez's pursuit of her Wisconsin FMLA claim "potentially benefitted other employees" and the proof of Burlington's violation warranted remedial action.
Burlington Graphic Systems, Inc. v. Department of Workforce Development, Appeal No. 2014AP762 (Court of Appeals, District II) (December 23, 2014)
All employees who have questions about their state or federal FMLA rights should contact our employment lawyers in the Milwaukee or Madison offices.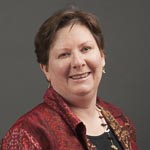 Latest posts by Katherine Charlton
(see all)