Title I of the Americans with Disabilities Act ("ADA") requires an employer to provide a reasonable accommodation to qualified individuals with disabilities who are employees or applicants for employment, except when such accommodation would cause the employer an undue hardship. This article briefly discusses whether an employer, who has previously provided an employee with a reasonable accommodation, can take it away.
What is a Reasonable Accommodation?
In general, a reasonable accommodation is any change in the work environment or in the way work is customarily done that enables an individual with a disability to enjoy equal employment opportunities. Reasonable accommodations must be provided to qualified employees regardless of whether they work part-time or full-time, or are considered "probationary." There are three categories of "reasonable accommodations" in the ADA:
(i) modifications or adjustments to a job application process that enable a qualified applicant with a disability to be considered for the position such qualified applicant desires; or
(ii) modifications or adjustments to the work environment, or to the manner or circumstances under which the position held or desired is customarily performed, that enable a qualified individual with a disability to perform the essential functions of that position; or
(iii) modifications or adjustments that enable a covered entity's employee with a disability to enjoy equal benefits and privileges of employment as are enjoyed by its other similarly situated employees without disabilities.
Although many individuals with disabilities can apply for and perform jobs without any reasonable accommodations, there are workplace barriers that keep others from performing jobs which they could do with some form of accommodation. These barriers may be physical obstacles (such as inaccessible facilities or equipment), or they may be procedures or rules (such as rules concerning when work is performed, when breaks are taken, or how essential or marginal functions are performed). Reasonable accommodation, which allows a qualified individual to perform the essential functions of the position, removes workplace barriers for individuals with disabilities.
We have previously discussed how an employee should request a reasonable accommodation here. We have also discussed whether an employer can decline to provide an accommodation if it presents an "undue burden" on it.
Can an Employer Take Away a Reasonable Accommodation?
A recent court decision indicates an employer cannot withdraw an accommodation that had previously worked for both the employer and the employee. In Isbell v. John Crane, Inc., a federal district court ruled an employer violated the ADA when it withdrew an employee's previously approved modified work schedule which had allowed her to start later in the morning so her medication could actuate. The employee, who was diagnosed with ADHD, bipolar disorder, and a joint-affecting disorder known as Ehlers Danlos, had been prescribed medication that did not take effect until several hours after she woke up in the morning, which necessitated a later start to her work day. The employee enjoyed a modified work schedule with the approval of her supervisor for two years which allowed her to arrive to work later than her co-workers. The employee was later assigned a new supervisor who unilaterally withdrew the accommodation after attempting to institute a uniform start time, claiming the late arrival time placed an "undue hardship" on the employer.
The court concluded it was unreasonable for the employer to withdraw the accommodation in the absence of evidence suggesting the employee's later start time presented an "undue burden." The court also found the employer had not worked with the employee to adjust the accommodation or presented evidence suggesting the employee's performance suffered as a result of her modified work schedule. Thus, the employer's sudden change to the employee's schedule, done without consideration of her known disability, "constituted an unreasonable failure to continue to accommodate that disability under the ADA."
Conclusion
The above information presents general information on employee rights and reasonable accommodations in the workplace, and is not intended to provide legal advice. If you believe an employer has violated your rights relating to the ADA or other rights, please contact one of the employment attorneys at Hawks Quindel, S.C.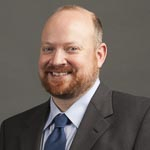 Latest posts by Colin Good
(see all)