If you become disabled, long term disability insurance provides
you with a percentage of your pre-disability income. But beware, many long term disability insurance policies allow the insurance company to reduce your benefit based on other sources of income. For example, most long term disability policies require that you apply for all other available benefits. These include Social Security Disability benefits, Social Security Retirement benefits, workers compensation benefits, and more.
In the event that you receive income benefits from sources other than your LTDI insurer, the insurance company will reduce your long term disability benefit on a dollar-for-dollar basis based on the amount of the other income received. Worse yet, if you fail to apply for these benefits, the insurance company will reduce your long term disability benefit by the amount they believe you would have received had you applied. This comes as quite a shock to many of my clients.
Courts have held that such reductions are legal. So what can you do to protect yourself and maximize your benefit income?
Three Steps to Planning for Disability Benefit Offsets
First, if you have the option, it makes sense to buy-up to a higher percentage of disability benefit payments. Many plans offer the option for employees to pay a bit more in order to receive a higher disability benefit percentage. For example, if your plan pays 60% of your pre-disability earnings and you have the opportunity to buy up to 70% or 80%, it makes sense to do so.
Second, if you can afford to do so, you may want to purchase a private long term disability policy that is not tied to your employment. Such policies do not have the same offsets and provide greater legal protections in the event that you become disabled.
Third, review your long term disability insurance policy. Know what other sources of income the plan offsets. Make sure to apply for all applicable benefits. It is frustrating that the insurance company can reduce your benefit based on these other benefits – but it is far worse if they reduce it based on what you could be receiving had you actually applied.
If you are dealing with questions regarding offsets to your long term disability insurance benefits, please contact one of our experienced long term disability attorneys.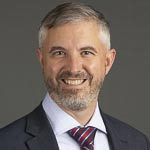 Latest posts by Bill Parsons
(see all)