Sometimes it is not a physical illness that prevents you from working. Mental health issues can become so severe that they completely interfere with your ability to function. Depression, anxiety, bipolar disorder, and post-traumatic stress disorder all can prevent you from doing your job. When this happens, you should apply for short and long term disability insurance (STDI & LTDI) benefits.
Each disability plan is different, but many plans contain terms that limit the payment period for mental health claims. Most commonly, the limitation is for two years. If you are facing such a situation, you should know the following four things about mental health claims:
1. Mental health limitations in STDI and LTDI plans are legal.
2. Review your insurance plan document and summary plan description (SPD) to understand the terms, restrictions, and exceptions that apply to your particular claim.
3. Social Security Disability Insurance (SSDI) does not distinguish between mental health and physical health claims. If your condition is expected to last more than 12 months, you may be eligible for SSDI benefits, depending on your age, education, and work restrictions.
4. If your mental health condition occurred because of your physical health issues, the insurance company should treat this as a physical health claim, so long as the physical condition continues to prevent you from working. For example, if you injure your back and cannot work and subsequently develop depression, your claim should not be subject to a mental health limitation. If your back has not healed, the resulting mental impairments should not preclude your right to benefits.
If you have questions regarding your short or long term disability insurance benefits, please contact Hawks Quindel for a free consultation with a knowledgeable disability attorney.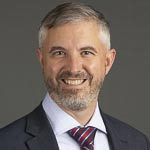 Latest posts by Bill Parsons
(see all)