Most people I speak with seeking advice on Social Security disability benefits have no idea how the process works. The two things they most want to know are:
1) How long does the Social Security
Disability Insurance (SSDI) application and appeal process take?
2) What is the likelihood my SSDI application will be approved and I will receive money?
This article is a starting point for this discussion, as we look at a TYPICAL life cycle of the SSDI application and appeal process. Please note, however, the below numbers are only AVERAGES and are not necessarily predictive of what will happen in your case.
Step 1 : Applying for Social Security
We frequently help people fill out SSDI applications. Most disability applications are denied, but don't fret! Many denied claims are reversed later on in the SSDI appeals process.
Step 2: Reconsideration
At reconsideration the initial denial is reviewed by the Wisconsin Disability Determination Bureau (DDB) at the applicants' request. Similar to application results, most requests for reconsideration are denied. Again, this is not cause for worry. The best odds of winning an SSDI appeal come at the next step, the Administrative Law Judge (ALJ) hearing.

Step 3: The ALJ Hearing
Most claims that are eventually approved must proceed to an ALJ hearing before benefits are granted. The ALJs are experts at reviewing the record and determining, typically with the help of a vocational expert, if the definition of disability has been met. Working with an attorney can help prepare the presentation of your case to the ALJ so that she may identify how and why your claim should be approved.
Because Social Security will pay back benefits for the time you had to wait (average benefits are $1,104 per month), it is well worth the wait for most people to go through the process to win their benefits. (3)
The SSDI Application and Appeal Process is Long, but Often Worth the Wait
The numbers above illustrate two important things about the SSDI application process:
1. The SSDI appeal process is slow. Many applicants have to wait two years or more between application and approval.
2. You should not be deterred by denials. The highest rates of approval are at the hearing stage. Hawks Quindel prevails significantly more often than the 44% average approval rate at the Madison hearing office. This means that, most of the time, the wait is worth it. Social Security will typically pay you back benefits going back five months after the date you became disabled, up to the date that you are finally approved. Abandoning a claim (not filing an appeal) can mean giving up valuable back benefits.
Before you throw in the towel, consider calling a lawyer to discuss if it may be worth enduring the long wait for a successful outcome at hearing. We take pride in offering honest case assessment so you have all of the information you need to evaluate this important decision. Please call a Hawks Quindel Madison SSDI attorney at (608) 257-0040 for a consultation.
---
(1) See https://www.cbpp.org/research/social-security-disability-insurance-is-vital-to-workers-with-severe-impairments?fa=view&id=3818 at Figure 5.
(2) See https://www.disabilityjudges.com/state/wisconsin/madison.
(3) See https://www.nosscr.org/social-security-disability-insurance-overview.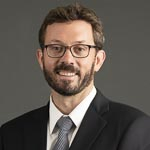 Latest posts by David Zoeller
(see all)