Are sales representatives from pharmaceutical companies entitled to overtime? Two recent cases have given different answers to that question. The Second Circuit Court of Appeals recently ruled in the In Re Novartis Wage & Hour Litigation case that such sales representatives are entitled to overtime under the Fair Labor Standards Act (FLSA). The Ninth Circuit Court of Appeals, however, came to the opposite conclusion in the Christopher v. SmithKline Beecham case.
The different results from these courts turned on their view of an overtime exemption for "outside sales" employees. Under the FLSA, employees who make sales for their employers that will be paid for by the customer and who work largely outside of the employer's office are not entitled to overtime. Because doctors do not actually buy pharmaceutical products from the sales representatives, the Second Circuit concluded that these employees are entitled to overtime wages. The Ninth Circuit took a more simplistic view of the issue, holding that the representatives were performing a sales function and, therefore, not entitled to overtime pay. The Department of Labor has weighed in, and has stated that it believes that pharmaceutical sales representatives are entitled to overtime pay.
On April 16, 2012 the Supreme Court will hear oral arguments in the Christopher v. SmithKline Beecham case. The Supreme Court may, once and for all, answer this question. Stay tuned for an update on the result of this case.
If you believe that your employer has not properly paid you, please contact one of Hawks Quindel's wage and hour attorneys for a free consultation. Documents that would be helpful to evaluate your claim include:
· Paystubs
· Documentation of the hours you worked
· Employee policies or personnel manuals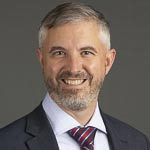 Latest posts by Bill Parsons
(see all)