More often than not, worker's compensation claims settle without the need for a formal hearing. When a case settles, it's important to understand what claims have been settled and what this means for you in the future. In Wisconsin, worker's compensation claims can be settled on a "full" or "limited" basis.
A full and final settlement means just what it sounds like. In exchange for a certain sum of money, you will be giving up any rights to bring further claims related to your worker's compensation injury. This is a common way to structure a settlement. Before agreeing to this term, however, there are issues you should discuss with your attorney, for example:
· Who will be responsible for paying for your future medical treatment?
· Have the medical bills related to your injury been taken care of in the settlement?
· What happens if you re-injure the same body part at work?
· What if you can no longer continue working in the same occupation due to your injury?
Before settling your claims in a full and final settlement, you want to make sure that you understand the agreement and are comfortable with the terms.
A limited settlement means that you are settling some of your claims on a final basis, but leaving open certain parts of your claim. For example, you may agree to settle all of your claims up to a certain date, but leave open claims arising from the same injury at some point in the future. Or, you could settle all of your claims other than a particularly contentious claim, and only have a hearing on that limited issue. In certain circumstances, it may be in your best interest not to settle all of your claims on a final basis.
Regardless of the type of settlement offered, you and your attorney should discuss your options and you should feel comfortable with the terms before signing off. In order to make sure your rights are protected and to get the best settlement possible, it's important to work with an experienced worker's compensation attorney. If you have questions about your worker's compensation claim, please contact a Hawks Quindel worker's compensation attorney for a free consultation.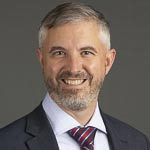 Latest posts by Bill Parsons
(see all)