If you are injured at work and your doctor assigns a permanent partial disability (PPD) rating, the worker's compensation carrier has a responsibility to pay you the statutorily defined benefit amount. Certain types of surgeries result in minimum PPD ratings. For example, a total knee replacement has a minimum PPD rating of 50% whereas a meniscus repair carries a 5% minimum PPD rating.
Case law in Wisconsin makes clear that if an injured worker requires multiple surgeries from the same work injury, the worker has the right to stack any minimum PPD ratings. DaimlerChrysler v. LIRC, 2007 WI 15. Therefore, a worker who injures his knee and requires a meniscus repair (5% PPD) and later a total knee replacement (50% PPD) has a claim for a minimum of 55% PPD. See, MG&E v. LIRC, 2011 WI App. 110.
Recently, the Labor Industry Review Commission (LIRC) held that the stacking rules also apply to multiple joint replacement surgeries. In Knutson (dec'd) v. Flat Creek Eatery & Saloon, WC Claim No. 2001-055356 (LIRC May 24, 2012), the injured worker suffered an undisputed injury to his left hip. Subsequently, he underwent three total left hip replacements. In Wisconsin, a total hip replacement carries a minimum PPD rating of 40%. As such, Mr. Knutson claimed a 100% PPD rating for his left hip. LIRC held that multiple total joint replacement PPD ratings can be stacked.
If you have been injured at work and undergone surgery, it is important to make sure that you have been paid the minimum PPD required by law. Beyond this, your doctor can assign additional PPD based on loss of range of motion, pain, or other relevant factors. To make sure you have received all the PPD payments that you are entitled to contact an experienced worker's compensation attorney at Hawks Quindel for a free consultation.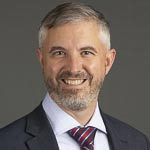 Latest posts by Bill Parsons
(see all)