Seventh Circuit Issues Landmark Decision Concerning Employment Rights for the Gay and Lesbian Community
Sexual orientation is a form of sex discrimination under Title VII of the Civil Rights Act of 1964 according to a decision announced by the Seventh Circuit Court of Appeals on April 4, 2017.  In Hively v. Ivy Tech Community College of Indiana, No. 15-1720 (7th Cir. 2017), the full Seventh Circuit Court of Appeals was the first federal appeals court to rule that Title VII's prohibition on discrimination based on "sex" includes gays and lesbians. Since other federal appellate courts have ruled that "discrimination because of sex" does not cover gays and lesbians, it is likely the U. S. Supreme Court will accept a case in the future to resolve the split among the federal courts of appeal.
Case Details
Kim Hively, a part-time adjunct professor at Ivy Tech Community College, challenged Ivy Tech's failure to hire her as a full-time faculty member on multiple occasions, and their non-renewal of her part-time contract, asserting that her sexual orientation was the reason.  Ivy Tech asked the Seventh Circuit to affirm a federal district court's dismissal of Hively's complaint because Title VII did not prohibit discrimination on the basis of sexual orientation.
Court Decision and Rationale
Chief Judge Diane P. Wood issued the 8-3 decision for the full court.  Circuit Judges William Bauer, Michael Kanne and Diane Sykes dissented.  Chief Judge Wood noted that despite there being no U.S. Supreme Court case deciding this issue, the Supreme Court began addressing gender stereotyping in 1989 in Price Waterhouse v. Hopkins, 490 U.S. 228 (1989) (heterosexual female accountant denied promotion because she did not conform to gender norms), and most recently held the right to marry is a fundamental liberty right, protected by the Due Process and Equal Protection Clauses of the Fourteenth Amendment.  Obergefell v. Hodges, 135 S. Ct. 2584 (2015).
Chief Judge Wood also recognized the Equal Employment Opportunity Commission's (EEOC) announcement in 2015 that Title VII's prohibition against sex discrimination includes discrimination on the basis of sexual orientation.  Citing decisions in federal district courts that distinguished between gender nonconformity and sexual orientation claims, this court determined that it was time to overrule their earlier decisions and the bring the law in the Seventh Circuit in line with Supreme Court lessons.  "Hively's claim is no different from the claims brought by women who were rejected for jobs in traditionally male workplaces, such as fire departments, construction, and policing.  The employers in those cases were policing the boundaries of what jobs or behaviors they found acceptable for a woman (or in some cases, for a man)."  (p. 12)
Taking into account the related cases decided by the U.S. Supreme Court, the position advocated by the EEOC, and "…the common-sense reality that it is actually impossible to discriminate on the basis of sexual orientation without discriminating on the basis of sex," the court concluded, "the time has come to overrule our previous cases that have endeavored to find and observe that line."  (p. 22)
Outstanding Issues Related to Sexual Orientation Discrimination at Work
Chief Judge Wood cautioned that the ruling does not decide whether discrimination on the basis of "gender" is the same a discrimination based on "sex" under Title VII.  She also made clear that the ruling applies to private, but not public sector employers, and does not address a situation where a religious institution asserts a religious mission as a defense.
Impact of Decision for Employees
The decision provides much-needed clarity for employees who believe they have suffered discrimination by their employers because of their sexual orientation.  No longer do they have to struggle to frame their complaint as gender stereotyping or gender nonconformity.  For Hively, the decision means she can proceed with her claim in federal district court.
For questions about the impact of the decision on individual employment situations, please contact one of the employment lawyers at Hawks Quindel by calling (414) 271-8650 in Milwaukee, (608) 275-0040 in Madison, (920) 931-2560 in Appleton, or (715) 598-1700 in Eau Claire.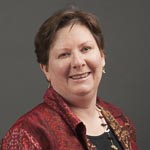 Latest posts by Katherine Charlton
(see all)