Addressing Sexual Harassment in the Workplace in the #MeToo Era Remains Very Difficult
The #MeToo Movement has given many women confidence to raise allegations of sexual harassment and even sexual assault in their workplaces. Title VII of the Civil Rights Act of 1964 ("Title VII") prohibits discrimination and harassment in the workplace on the basis of sex, but such acts frequently go unreported in the workplace for a variety of reasons.
The Seventh Circuit Court of Appeals, the federal appellate court that includes Wisconsin, issued a decision at the end of 2018 that reminds us employees are expected to have a "thick skin" when it comes to sexual harassment in the workplace. Those complaining about sexual harassment and discrimination must still meet the "high bar" established by courts in order to have a viable Title VII claim.
Essential Elements of a Title VII Claim 
A viable claim for sexual harassment under Title VII must show the complainant was subjected to unwelcome conduct of a sexual nature that was so "severe and pervasive" that it adversely affected the terms and conditions of that employee's employment.
Employers generally do not face liability for off-color comments, isolated incidents, teasing or other "unpleasantries". Although the employer's supervisors are held to a higher standard, harassment by co-workers requires the "high bar" to be actionable.
Recent Sexual Harassment Decision by Seventh Circuit 
In Swyear v. Fare Foods Corp., No. 18-2108 (7th Cir. 2018), Amy Swyear, a sales representative for Fare Foods Corporation (Fare Foods), filed a Title VII discrimination complaint after she was terminated a few months after she complained to management about an environment of offensive and vulgar name calling by some of her co-workers, including the sales manager, and a specific uncomfortable interaction with a co-worker on a business trip. The workplace culture tolerated a climate of disparaging women in general. Swyear alleged that a male co-worker acted in a way that implied a romantic relationship between them, touched her on her back and arm, went into Swyear's room and crawled into her bed, and returned to her room multiple times even after leaving. Swyear reported his behavior to Fare Foods' human resources department which decided, after an investigation confirmed the facts, that no discipline was warranted.
The Seventh Circuit affirmed the district court's dismissal of Swyear's complaint, saying she had not shown that she was adversely affected by the alleged harassment after she said she always felt in control in her workplace despite the harassment, and because the harassment alleged was not sufficiently "severe or pervasive", noting that employees need to have a "thick skin" in today's workplace.
Employers Frequently "Move to Dismiss" to Avoid a Jury Trial 
Harassment and discrimination complainants frequently face an employer who will ask the federal court to dismiss the complaint without a jury hearing the case. Employers do so to avoid the high cost of litigation, and because employers believe a jury may be more sympathetic to an employee than would a federal court judge. Fare Foods filed a motion to dismiss Swyear's claims. A federal district court granted the motion. Swyear appealed to the Seventh Circuit. The Seventh Circuit affirmed the grant of summary judgment without even holding a hearing on Swyear's appeal.
Winning Sexual Harassments Claims Still Difficult Despite #MeToo
Title VII is alive and well, but employees subjected to sexual harassment face as steep a climb to succeed in litigation as they did prior to the #MeToo movement. Working women continue to struggle with deciding whether or not to complain to human resources or management, fearing they may lose their job or make the situation worse. Unfortunately, courts frequently view the failure to complain as an indication the harassment is not sufficiently "severe or pervasive," or adversely affecting the terms and conditions of employment. In other words, "toughing it out" frequently backfires.
What Should I Do if I am Experiencing Harassment in the Workplace?
Addressing instances of sexual harassment as early as possible may produce the best possible opportunity to convince an employer to address it. If they do not address a sexual harassment complaint, the non-action will provide a basis for a potential Title VII claim.
If you are subjected to harassment in the workplace, consult with an experienced attorney representing employees. Hawks Quindel, S.C. has employment lawyers in its Milwaukee and Madison offices. Contact us by calling 414-271-8650 in Milwaukee or 608-257-0040 in Madison.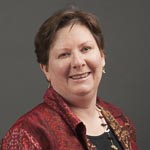 Latest posts by Katherine Charlton
(see all)