Consult Employment Agreement Concerning Termination or Pay Reduction Due to COVID-19
With the economic consequences of the COVID-19 pandemic spreading, employers are beginning to take action to reduce their costs, including terminating employees, or unilaterally reducing the salaries and commission structures of their employees. If you have an Employment Agreement , you should review it carefully to understand your rights. This post addresses Employment Agreement provisions that are infrequently used to terminate or modify Employment Agreements before the end of the contractual period.
Most Employment Agreements include a variety of bases for an employer and an employee to terminate the Employment Agreement. Unfortunately, employees frequently believe if the length of the contract is, for example, three years, they are guaranteed three years of employment. This may not be true if the Employment Agreement includes termination provisions. For example, if a three-year Employment Agreement includes a provision permitting either party to terminate the Employment Agreement for any reason by simply giving 90-days notice to the other party, the real length of the Employment Agreement is 90 days.
Termination Provisions Allow Employers to Terminate Employees Without A Reason
A party who exercises this right need not provide any reason for their decision. For employees who find a better work opportunity and want to leave their current position to pursue it, these types of notice provisions are very helpful. Unfortunately, in difficult economic times like we are experiencing, employers may use the same provisions to reduce costs and unexpectedly upend employee lives.
Review Your Employment Agreement for Termination Clauses
Carefully review the termination clauses in your Employment Agreement. The most common termination clauses include:
either party may give written notice of their decision to terminate the Employment Agreement by giving no less than the stated number of days of notice (usually 30, 60, 90 or 120 days);
parties mutually agree to end the Employment Agreement;
one party may terminate the Employment Agreement if the other party breaches terms of Employment Agreement and fails to "cure" the breach after receiving a certain amount of time to do so;
employer may terminate Employment Agreement if the employer believes the employee was "insubordinate" or violated any of the material provisions of the employer's personnel policies.
What to Do If Your Employer Terminates Your Employment
What are your options if your employer gives you notice of termination? If the employer uses the notice-only provision and gives you the requisite notice, you may try to negotiate the terms of your restrictive covenants and/or your repayment obligation for any sign-on or retention bonus. (See Part 2 of this post for more on this topic.)
If your Employment Agreement does not include a notice-only termination provision, and your employer claims you violated their personnel policies, closely examine the basis for their claim. If the employer's basis is inaccurate, and you can prove it, the employer may be willing to negotiate the terms of your departure to include a severance package rather than risk losing a court battle over the sufficiency of their basis for termination. (See Part 2 of this post for more on severance packages as an alternative.)
"Acts of God" and Official Emergencies May Allow Termination or Pay Reductions
Some Employment Agreement provide that an Employer may terminate you or unilaterally reduce your compensation package if an "Act of God" occurs. "Acts of God" typically include a significant downturn in the employer's industry, a national recession of a certain magnitude, or the state or federal government declares a national emergency. Many Employment Agreements include clauses that give the employer the right to unilaterally reduce an employee's compensation package or terminate them if one of the "Acts of God" stated in the Employment Agreement occurs. These provisions typically have notice provisions, but they are usually only 30 days.
If your employer gives you notice of a termination, review carefully whether the situation fits the basis used by the employer. If it does not, you may be able to convince them to reconsider their decision, or to improve the financial terms offered to you, such as to extend the notice period or to negotiate a severance package with you. If your employer informs you of their decision to reduce your compensation package, consider trying to negotiate something that better balances cost reduction for the employer with your needs. For example, would the employer be willing to agree to a smaller reduction of your guaranteed salary in exchange for a reduced percentage of commissions you could earn?
"Acts of God" Provision May Give You Right to Terminate Agreement
Some "Acts of God" provisions include your right to terminate the Employment Agreement if you do not want to work under the new compensation terms. For employees who were already looking for new employment, or have found it and are waiting to negotiate final details of their new employment, this may be a favorable option because it could avoid the notice period requirements of common termination provisions.
As you consider this option, it is very important to be aware of the notice requirement for exercising it. These provisions typically require an employee to notify the employer in writing within 30 days of the date the employer provided notice of the compensation modification. If you fail to satisfy this notice requirement, you will likely waive your right to terminate the Employment Agreement for this reason.
Summary
Part 2 of this post will address how compensation package modifications or termination impact existing provisions in an Employment Agreement concerning noncompetition agreements , nonsolicitation of customers and/or co-workers, confidentiality agreements, and repayment requirements for sign-on and retention bonuses.
During these difficult economic times, you may benefit from consulting with an experienced attorney who represents employees in employment matters. State and federal legislation being enacted during this pandemic may also provide relief to you. If you want help interpreting the language of your Employment Agreement and/or discussing your options, contact Hawks Quindel, S.C.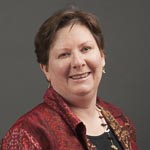 Latest posts by Katherine Charlton
(see all)