Seventh Circuit Granting Religious Organizations Significant Deference on Federal Employment Laws
Many employees are protected from workplace harassment and discrimination by Title VII of the Civil Rights Act of 1964 ("Title VII"), the Age Discrimination in Employment Act ("ADEA"), and the Americans with Disabilities Act ("ADA"). However, the First Amendment's "ministerial" exception shields religious organizations from the requirements of those statutes, meaning certain employees of religious organizations do not enjoy the same workplace rights as employees of secular organizations. The Seventh Circuit Court of Appeals has recently given deference to religious organizations on workplace matters, and thus the scope of the "ministerial" exception has been expanding. Adverse consequences for employees of religious organizations could be an ever-widening range of employees who are denied the protections of state and federal employment laws.
History of the "Ministerial" Exception
The U.S. Supreme Court recognized the "ministerial" exception in its 2012 decision in Hosanna-Tabor Evangelical Lutheran Church and School v. EEOC, 565 U.S. 171 (2012). The "ministerial" exception recognized the constitutional freedom of "religious organizations" to select ministers or clergy without government interference, including having to comply with Title VII, the ADEA and ADA, and/or their state law equivalents. If an employer qualifies as a "religious organization," and the position is "ministerial," the religious organization is free to make employment decisions without following state or federal employment discrimination statutes.
What Employees Qualify as a "Minister"?
The U.S. Supreme Court did not establish a formula for deciding when an employee qualifies as a "minister", but set out four factors to determine if an employee is engaged in "religious matters":
the formal title given to the employee by the religious institution;
the substantive actions reflected by the title (i.e. the qualifications required to be granted such a title);
the employee's understanding and use of the title; and
the important religious functions performed by the employees holding that title.
What Employers Qualify as a "Religious Organizations"?
To qualify as a "religious organization" for purposes of the "ministerial" exception, an employer must be:
owned or significantly controlled by an established religious group, or be organized for a religious and ethical purpose and be primarily engaged in pursuing the purpose;
hold itself out to the public as engaging in that defined purpose; and
refrain from significant commercial enterprises.
7th Circuit Grants Religious Organizations Great Latitude in Defining "Religious Matters" for "Ministerial" Exception
Two Seventh Circuit Court of Appeals decisions gave great deference to religious institution defendants as to which employees were "ministers" and what employment activities qualified as "religious matters."
The Seventh Circuit first applied Hosanna-Tabor in 2018 when it decided Grussgott v. Milwaukee Jewish Day School, 882 F. 3d 655 (7th Cir. 2018). A teacher who taught Hebrew and Jewish studies was "ministerial" because she taught religious studies and practiced the religion alongside her students. As a consequence, the Milwaukee Jewish Day School was exempt from the teacher's Title VII disability discrimination claim when the school terminated her. The Seventh Circuit explicitly deferred to the Milwaukee Jewish Day School. "This does not mean that we can never question a religious organization's designation of what constitutes religious activity, but we defer to the organization in situations like this one where there is no sign of subterfuge." The U.S. Supreme Court declined to take an appeal of the case.
Earlier this year (2019), the Seventh Circuit again considered a "ministerial" exception case. The Catholic Bishop of Chicago sought to avoid potential Title VII liability to a long-standing employee. In Sterlinski v. Catholic Bishop of Chicago, 2019 U.S. App LEXIS 23712 (7th Cir. 2019), a Chicago parish demoted its long-time Director of Music to organist and subsequently fired him. The employee (Sterlinski) filed a national origin discrimination claim under Title VII. The parish successfully argued that Sterlinski was a "minister" in his role as organist for purposes of the Hosanna-Tabor analysis, thereby insulating the parish from potential Title VII liability. Because organ playing served a religious function according to the parish, Sterlinski could not bring a Title VII claim against the parish.
Most troubling about the Sterlinski decision was the Seventh Circuit's deference to the Catholic Church:
"If the Roman Catholic Church believes that organ music is vital to its religious services, and that to advance its faith it needs the ability to select the Organist, who are we to disagree? Only by subjecting religious doctrine to discovery and, if necessary, jury trial, could the judiciary reject a church's characterization of its own theology and internal organization. Yet it is precisely to avoid such judicial entanglement in, and second-guessing of, religious matters that the Justices established the rule of Hosanna-Tabor. Many judges, not just our panel in Grussgott (and the nine dissenters in Biel), have declined to make independent decisions on religious disputes in order to resolve Hosanna-Tabor issues."
The Seventh Circuit recognized broad judicial deference to religious organizations could result in every employee being labeled a "minister." Nevertheless, the Court refused to employ independent judicial resolution of ecclesiastical issues.
Continued Deference to Religious Institutions Threatens Employee Rights (h3)
Courts should avoid giving religious organizations the opportunity to expand the "ministerial" exception beyond its original purpose. If courts fail to independently scrutinize the facts in each situation where a religious organization seeks to shield itself, some religious organizations will push the boundaries of the "ministerial" exception to the point of depriving employees in positions with little resemblance to the positions of "minister" or "clergy" from receiving the protections of employment discrimination statutes.
What Are Your Rights if You Are an Employee of a Religious Organization?
If you are employed by a religious organization and believe that your employer has discriminated or is discriminating against you, one of the employment lawyers at Hawks Quindel, S.C. can discuss with you whether your position is likely to fall under the "ministerial" exception. Please contact author Kathy Charlton or the employment lawyers in Hawks Quindel's Milwaukee (414-271-8650) or Madison (608-257-0040) offices.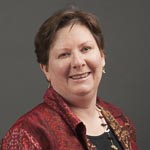 Latest posts by Katherine Charlton
(see all)