Have you signed a noncompetition agreement?  A confidentiality agreement?  A nonsolicitation of employees' agreement?  Does your employment agreement include one or more of these provisions?  If so, a review of your agreements by one of our employment team attorneys may give you more options than you otherwise thought you had.
"Restrictive Covenants" in Employment Agreements
Employers frequently require their employees to sign agreements when hired, or during their employment, that restrict the employee from working for a competitor, disclosing confidential or proprietary information, or encouraging their former co-employees to work with them after they are terminated or resign.  These types of agreements are collectively called "restrictive covenants." Section 103.465 of the Wisconsin Statutes requires that for these types of restrictions to be enforceable, an employer must show that they are reasonably necessary to protect a protectable interest that justifies the restriction imposed on the employee, with a reasonable territorial and time limit.  One type of restrictive covenant, a nonsolicitation of employees (NSE), may be particularly vulnerable to scrutiny after a 2016 appellate court decision.
Case Study: Manitowoc Company, Inc. v. Lanning 
NSEs usually prohibit an employee from recruiting employees with whom they have worked within a stated period of time before termination, such as a year, to work for a competitor of the employer.  A Wisconsin Court of Appeals decision in late 2016 improved the opportunity for employees to challenge the enforceability of existing NSEs, and increased the leverage employees may have when negotiating the terms or modifications of such agreements, where the employer imposes a much broader prohibition.
In Manitowoc Company, Inc. v. Lanning, 371 Wis.2d 696 (Ct. App. 2016), John Lanning, a long-time employee of the Manitowoc Company, signed an employment agreement that prohibited him from encouraging any Manitowoc Company employee "to terminate their employment" or to "accept employment with any competitor, supplier or customer of Manitowoc."  After Lanning left the Manitowoc Company to work for a competitor, his former employer sued him for breach of this provision, alleging that he attempted to woo several of his former colleagues to work for his new employer.
Lanning conceded that after he voluntary left the Manitowoc Company, he contacted current Manitowoc Company employees to encourage them to work for his new employer, a competitor of the Manitowoc Company.  He defended against the breach of contract allegation by challenging the enforceability of the NSE on the basis that it was overbroad under Section 103.465, Wis. Stats., which establishes the criteria by which courts determine whether any restrictive covenant in an employment agreement, including NSEs, are enforceable.  Generally, employers must show that they have a need to protect themselves from unreasonable competition from their former employee in order to justify the limitation placed on their former employee.   Although a trial court said Lanning breached his employment agreement and ordered that he pay the Manitowoc Company nearly $100,000 in damages and $1 million in attorneys' fees, the Court of Appeals found the NSE to be overbroad and thus unenforceable, overturning the award of damages and attorneys' fees.
Restrictive Covenants Unenforceable if Written Too Broadly 
The Court of Appeals found the NSE overbroad because it applied to "any employee" of the Manitowoc Company, which would include those Lanning had not met and those Lanning knew from his social circles.  The provision was also too restrictive because it prohibited Lanning from supporting an employee's efforts to become employed by a "supplier" or a "customer" of the Manitowoc Company, an entity who was not a competitor.  The provision would also preclude him from even supporting a colleague who wanted to retire.  Because those restrictions far exceeded any reasonable need to protect itself, the Court of Appeals found the NSE to be overbroad and thus unenforceable.   The Manitowoc Company's stated interest in protecting itself from Lanning's specialized knowledge of its talent base and his relationships with employees did not justify the very broad ban.
Take Care in Agreeing to or Challenging an Employment Agreement 
The Lanning case should not encourage employees who are subject to NSEs, or any other restrictive covenant, to ignore them.  The trial court award should serve as a caution about how significant can be the potential cost of a breach of any employment-related agreement.  Instead, if you are subject to an NSE, or are changing jobs and have been presented with one to sign, please contact the employment team at Hawks Quindel.  We can review your NSE, and any other employment-related agreement, and explain your options which could include:
negotiating a modification of the NSE
challenging the enforceability of the NSE in court, or
strategizing how to effectively comply with its terms.
If you are making a job change and have a NSE to review, we can analyze the document with you, and help you identify what provisions to propose for modification.
Please call our employment lawyers in Milwaukee at (414) 271-8650 or in Madison at (608) 257-0613.  Arrangements can also be made to meet in our Appleton or Eau Claire offices.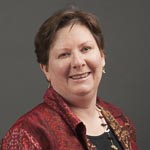 Latest posts by Katherine Charlton
(see all)