While an employer may terminate an employee for a variety of reasons, those reasons may not justify withholding wages owed the employee. In a recent Wisconsin case, American Concrete Leveling Corp. (ACL) withheld wages owed an employee because it claimed the employee had breached his "duty of loyalty" to the company, which requires employees to act in the best interest of their employer. The court disagreed with ACL, awarding the employee not only his back wages but also ordering ACL to pay a civil fine and his attorney fees.
Case Summary
Blaine Goldner (Goldner) successfully challenged his former employer's failure to pay him wages earned when they retaliated against him for helping his employer's brother who operated a competing business. In Goldner v. American Concrete Leveling Corp., Appeal No. 2013AP2077, Goldner sued his former employer for failing to pay him $31,000 in unpaid wages. ACL withheld his wages because they alleged he breached his duty of loyalty to them when he helped a competitor by going to five or six customers' homes to give basement repair estimates because the competitor had a foot injury preventing the competitor from doing the estimates. ACL fired Goldner after they learned he helped the competitor. Complicating the situation was the identity of the competitor, the brother of the ACL's owner, with whom the owner had previously had a falling out after operating a business together.
Case Details
Goldner was not subject to a noncompetition agreement. It was not unusual for ACL to wait to pay Goldner his commissions until he asked for them. When Goldner did request his commissions due in January 2011, they refused, citing a cash-flow problem. In February 2011, the owner's brother, who knew Goldner because ACL used the brother's business to help with a particular kind of basement repair, asked Goldner for help with five or six customer calls to give basement-repair estimates while the brother could not give the estimates because of a foot injury. There was no allegation that Goldner neglected his ACL duties while doing the work for the competitor, revealed any confidences about either brother's business to the other, or diverted any business from ACL to the other brother. Goldner did not seek payment for simply "helping out."
Following his termination, Goldner asked ACL to pay him his unpaid wages, but ACL refused. Goldner filed a lawsuit in circuit court for breach of contract, unjust enrichment, promissory estoppel, and Chapter 109 wage claim violations. A jury awarded Goldner $31,000 in lost wages and rejected ACL's claim that Goldner breached his common-law duty of loyalty.
After the trial, Goldner asked the trial court to award him his attorney's fees sought by his attorney, and the maximum penalty under Chapter 109, namely a $15,500 penalty. The court awarded a $5,000 penalty. ACL challenged on appeal the award of attorney's fees of $85,000, and the $5,000 penalty asserting they had a legitimate reason to withhold Goldner's wages, namely, his work on behalf of the competitor.
The trial judge rejected ACL's claim that Goldner's attorney "overtried" the case, finding the pre-trial disputes resulted from the animosity between the brothers, not the work of Goldner's attorney. The appellate court affirmed the trial court's grant of attorney's fees, and rejected ACL's challenge to the $5,000 penalty, saying the jury rejected ACL's claim that they had a legitimate reason to withhold the wages.
Although Goldner had no legal basis to challenge his termination, his wage claim was successful, a reflection of how rights to employment and rights to owed wages are separate issues. Employers who fail to adhere to the provisions of Chapter 109 can be ordered to pay significantly more than the wages originally due.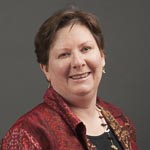 Latest posts by Katherine Charlton
(see all)