When individuals apply for disability benefits, many insurance companies will hire private investigators to perform surveillance.
Insurance companies do this in an effort to prove that you are not really as disabled as your doctor and you claim. This can be an alarming experience. While it is legal for insurance companies to engage in some form of limited surveillance, it is important for you to know your rights.
First, no private investigator can enter your property without your permission. If a private investigator trespasses on your property, contact the authorities and make a record of the unlawful activity. You are allowed to turn the tables on the investigator and record his behavior.
Second, just because you have made a claim for disability benefits does not mean that you have to stop living your life. If you believe you are under surveillance, you are able to continue going about your normal daily activities. As always, it is important to follow your doctor's restrictions. This is especially true if you are under surveillance because any deviation from those restrictions will be used as evidence against your claim for benefits.
Finally, you are not obligated to speak to an investigator or to provide the investigator with any information. If the investigator attempts to speak with you, you have the right to decline to do so.
If you have questions regarding your short or long term disability benefit claim, please contact an attorney at Hawks Quindel to discuss your rights.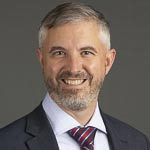 Latest posts by Bill Parsons
(see all)