My legal team has represented hundreds of people whose insurance companies have denied their legitimate long term disability insurance claims. Over the years, employees have had increasing difficulty securing the benefits due to them as insurance companies get more creative in their push for higher profits. In recent years, three tactics in particular have become common strategies used to avoid benefit pay-outs. Here's a rundown of the tactics and how you can fight them.
Tactic #1: Insurance Company Disputes Your Physical Restrictions
Solution: Obtain a "Functional Capacity Evaluation" from a Physical Therapist
More and more, long term disability insurance companies are disputing the restrictions assigned by treating doctors. During the course of treatment, your doctor gets to know you and understand your functional limitations. For example, your doctor may restrict you from lifting more than 20 pounds at work or working more than four hours per day. When your doctor provides these restrictions, she isn't guessing; she is providing restrictions based on her treatment of you, her objective observations of your abilities, and her conversations with you about these matters. Nevertheless, an insurance company will often deny your claim based on
a report from a different doctor (employed by the insurance company) who has never met you and only reviewed your medical records. These doctors are paid by the long term disability insurance company to come up with reasons to deny your claims. Recently, we have seen an increase in the number of times the insurance company doctors dispute the treating doctor's restrictions. When this happens, you need better evidence in order to get your benefits reinstated. The best evidence of your true physical limitations is a functional capacity evaluation or FCE. A functional capacity evaluation is an objective test, usually conducted by a physical therapist recommended by your regular doctor. During the test, the physical therapist will ask you to perform a series of activities in order to determine your capacity to perform work-related tasks such as lifting, reaching, bending, kneeling, or crawling. Once the test is complete, the doctor will provide specific work restrictions that have been tested and scientifically verified. In the eyes of the court, an FCE is often the best evidence of your ability (or inability) to work.
Tactic #2: Insurers Issue Inaccurate Vocational Reports
Strategy: Obtain Independent Vocational Report From an Expert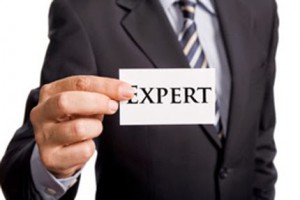 Long term disability insurance companies deny claims when they believe the disabled person has the ability to work in some capacity, if not in the specific job in which the worker was injured. More recently, long term disability insurance companies have been obtaining vocational reports to document the types of jobs they think the disabled person can do. For example, the insurance company may list several occupations you've never heard of and then claim you have the education and ability to perform these jobs, thus denying your claim for benefits. In order to dispute the insurance company's vocational evidence, you must obtain a report from a vocational expert explaining why you are unable to perform the jobs the insurance company identified. For instance, the insurance company may ignore your medical restrictions, misstate your work experience and skills, or identify jobs you otherwise are not qualified for. A vocational report can provide strong evidence the insurance company was wrong to believe you have the ability to return to work and give you the best chance to reinstate your benefits.
Tactic #3: Insurer Does Not Consider the Side Effects of Pain Medication
Strategy: Make Sure Pain Medication Side Effects are Considered
A third trend in LTDI claim denials is ignoring the impact of pain medication. Many insurance companies do not properly consider how side effects of pain medication prevent people from returning to work. For example, if your medication prevents you from driving, this may mean you cannot return to work. This is especially true if you live in an area where public transportation is not available and your only way to get to work involves driving. Additionally, if your job requires a high level of concentration and your medication makes it difficult to concentrate, the insurance company must take that into consideration in reviewing your claim. Unfortunately, long term disability insurance companies have been turning a blind eye to the impact of medication and have been wrongfully denying claims for benefits based on this willful ignorance. The above tactics illustrate just a few of the more common strategies long term disability companies use to limit benefit payouts and retain their profits. Experienced LTDI attorneys know these tactics and can help you take proactive steps to create a strong appeal of a benefit denial., If you have been affected by any of these trends or have questions about your long term disability claim, please contact an experienced long term disability insurance attorney to discuss your claim.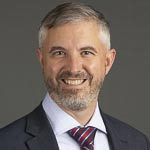 Latest posts by Bill Parsons
(see all)