A lot of the posts on our blog focus on long term disability benefits. There are many issues, however, that are specific to claims for short term disability benefits. Knowing this information can make a substantial difference when you are seeking short term disability benefits. If you are applying for short term disability insurance benefits you should know that:
1. The Deadline To Appeal Your Benefit Denial May Be Less Than 180 Days
Be mindful of the date by which you need to appeal a denial of benefits. If your short term disability plan is not an ERISA-based plan, you may have less than 180 days to appeal the denial. I have seen plans with deadlines as short as 30 days from the date of the denial letter.
2. Being Denied Short Term Disability Benefits Does Not Bar You From Applying For Long Term Disability Benefits
You may think that because you were denied short term disability benefits that you cannot apply for long term disability benefits. This is not true. Many times, the standard for receiving short term disability benefits is different than the standard for receiving long term disability benefits. Moreover, many employers use different companies to review short term and long term disability benefit claims. If this is the case, your claim will be given a fresh review and will not necessarily be subject to the same analysis as the short term disability claim.
3. If Your Short Term Disability Claim Is Denied, You May Have The Right To Sue for Lost Wages
That's right. If your employer's short term disability plan is a "payroll practice" as opposed to an insurance plan, you can sue for lost wages as opposed to lost insurance benefits. This has several advantages. For example, you will not have to deal with the harsh standards of an ERISA-based claim. Additionally, in Wisconsin, you may be eligible for 150% of your lost short term disability pay. Finally, a judge will order your employer to pay your attorney fees and costs, if you are successful.
Knowing your rights will help you secure the short term disability benefits that you are entitled to. Please contact Hawks Quindel to speak with an experienced short term disability attorney.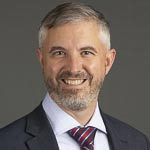 Latest posts by Bill Parsons
(see all)