When you are injured at work in Wisconsin, you must have medical documentation to obtain your Wisconsin workers compensation benefits. In other words, your doctor must provide an opinion that your work injury caused you to miss work, incur medical treatment, and caused a permanent disability (if necessary). In order to make things as simple as possible, Wisconsin's Workers Compensation Division allows doctors to provide all of these opinions on a form known as a WKC-16B.
Form WKC-16B Simplifies the Medical Evidence Collection Process
The WKC-16B form helps your doctor provide the key information related to your workers compensation claim. This information is used by the workers compensation insurance company to review your claim. If the claim is denied, the information used on the WKC-16B form will be used at hearing to substantiate your claim. Because doctors are very busy, the WKC-16B form is used instead of their live testimony at a hearing. This means your doctor will not need to attend the hearing itself. Rather, the doctor can simply complete the WKC-16B form and provide the necessary opinions on the form.
Form WKC-16B Can Be Confusing for Some Doctors
It is important that your doctor properly complete the WKC-16B form. Most doctors are not trained regarding how to complete workers compensation paperwork. Some of the questions on the form are hard to understand. For example, the questions about the cause of the injury can be confusing. Answering these questions correctly can make the difference between winning and losing the case. Beyond this, some types of medical treatment provide minimum disability ratings. However, this is just a minimum rating and the doctor can rate disability beyond the minimum.
A Workers Compensation Attorney Can Help a Doctor Complete Medical Testimony Accurately
For all these reasons, working with an experienced Wisconsin workers compensation attorney can significantly improve your chances of having the WKC-16B form correctly filled out. This, in turn, increases your chances of securing the benefits you deserve. Hawks Quindel's workers compensation attorneys understand the questions on the WKC-16B form and can make sure your doctor's opinion is accurately captured on the form. We will work with you and your doctor to make sure your case is not lost because your doctor was unsure as to how to complete the WKC-16B form. If you have questions about your workers compensation case, contact one of Hawks Qundel's experienced workers compensation attorneys for a free consultation.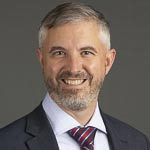 Latest posts by Bill Parsons
(see all)