Grandparents seeking the opportunity to see their grandchildren, over a biological parent's objection, have one less hurdle following a recent Court of Appeals decision. In August 2011 the District IV Wisconsin Court of Appeals clarified what is a grandparent's obligation for a showing to establish a visitation schedule for their grandchildren. When petitioning for grandparent visitation under §767.43(3), commonly known as the "special grandparent visitation provision," the significant triggering event requirement of Holtzman v. Knott, 193 Wis.2d 649, 533 N.W.2d 419 (1995), does not apply.
In Wohlers v. White, 2009 AP 488 (August 4, 2011), the appellate court considered the situation involving a mother who was incarcerated when her child was born in 2001, and whose parents served as primary caregivers of the child until the father became aware that he was the child's father in 2004. He then brought a paternity action that established that he was the father of the child. The grandparents, the Whites, and the father, Wohler, agreed to a transition plan that would give Wohler primary placement of the child, but still give the Whites significant visitation with the child. Wohler subsequently sought to amend the stipulated visitation schedule for the Whites on the grounds that the Whites had to prove a "significant triggering event" to provide the basis for them to have visitation rights as non-parents.
Under Holtzman v. Knott, a circuit court may grant visitation rights to a non-parent if the non-parent demonstrates that he or she has a parent-like relationship with the child, and that a "significant triggering event" occurs to justify the state intervention in the relationship between the parent and the child. Usually, that requirement involves demonstration by a grandparent that the biological or adopted parent substantially interfered with the grandparents' parent-like relationship, and that the grandparents sought court-ordered visitation within a reasonable time after that interference.
The District IV Court of Appeals determined that the Holtzman test requiring a significant triggering event does not apply when the "special grandparent visitation provision," Wis. Stat. §767.43(3) applies. Under Wis. Stat. §767.43(3), a court may grant reasonable visitation rights to a grandparent if the child's parents have notice of the hearing, the court determines that the child's parents are not married, the paternity of the child is determined, and the child has not been adopted.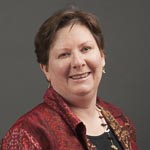 Latest posts by Katherine Charlton
(see all)