The U.S. Department of Labor has announced it will issue a final rule to implement Executive Order 13706, which provides paid sick leave to federal contractors, on September 30, 2016. The DOL's final rule comes a little more than a year after Executive Order 13706 was signed by President Obama.
While covered employers may already be required to provide their employees with medical leave in qualifying situations, both federal and Wisconsin law permit such leave time to be unpaid. According to the DOL, approximately 41 million private-sector workers and nearly 600,000 employees of federal contractors currently do not have paid sick leave through their employers. While the DOL's final rule implementing Executive Order 13706 will only apply to employees working under certain federal contracts issued or solicited after January 1, 2017, the rule marks an important protection for workers of contractors paid through federal funds.  As stated by U.S. Secretary of Labor Thomas E. Perez in a press release regarding the final rule, "[the rule] allows working families to focus on what really matters most without having to worry about the next paycheck."
When fully implemented, the DOL's final rule will allow covered employees of federal contractors to earn 1 hour of paid sick leave for every 30 hours worked on a federal contract for a total of 56 paid leave hours per year. Covered employees will be able to use this leave time for illnesses or health care needs of their own or their family members or loved ones, including preventive care. The paid leave can also be used by covered employees who have been victims of domestic abuse, sexual assault, or stalking or who have family members or loved ones who have been victims of such abuse if the need for leave arises from such abuse.
For more information on the DOL's final rule setting forth the guidelines entitling employees of federal contractors to paid sick leave, click here.
If you believe your right to family medical leave under federal or Wisconsin law has been violated, please contact one of our attorneys as soon as possible to set up a consultation.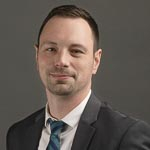 Latest posts by Timothy Maynard
(see all)