The U.S. Equal Employment Opportunity Commission (EEOC) is responsible for enforcing federal laws that make it illegal to discriminate against a job applicant or an employee because of the person's race, color, religion, sex (including pregnancy), national origin, age (40 or older), disability or genetic information. The EEOC also enforces laws that make it illegal to discriminate against a person because the person complained about discrimination, filed a charge of discrimination, or participated in an employment discrimination investigation or lawsuit. This article briefly explains this second class of laws which are triggered when an employer terminates an employee in retaliation for engaging in protected conduct or activities.
Retaliation claims now constitute the most frequent complaints filed with the EEOC. Generally speaking, an employee may prove a retaliation claim by proving that: 1) the employee has engaged in protected conduct; 2) the employee suffered subsequent or contemporaneous adverse action by the employer; and 3) there is a causal connection between the protected activity and the termination. Below is a sample of some of the laws which prohibit employers from retaliating against employees in different contexts:
• Americans with Disabilities Act. Pursuant to 42 U.S.C.A. § 12203(a), no person shall discriminate against any individual because such individual has opposed any act or practice made unlawful by this chapter or because such individuals made a charge, testified, assisted, or participated in any manner in an investigation, proceeding, or hearing under this chapter.
• Family and Medical Leave Act. Pursuant to 29 U.S.C. § 2615(a)(2) it is unlawful to discharge or otherwise discriminate against any "individual" for "opposing" a practice made unlawful by the FMLA. The Regulations confirm that any individual, not just an employee statutorily eligible to take FMLA leave is protected from such retaliation. 29 C.F.R. 825.220(e).
• Fair Labor Standards Act. Pursuant to 29 U.S.C. § 215(a)(3) it is unlawful for employers to discharge "any employee because such employee has filed any complaint" alleging violation of the FLSA. The United State Supreme Court has held that the FLSA prohibits retaliation against employees for making a complaint about FLSA violations, even if the complaint is made orally. Kasten v. Saint-Gobain Performance Plastics Corp. 2011 U.S. Lexis 2417.
• Uniformed Services Employment and Reemployment Rights Act. Pursuant to 38 U.S.C. § 4311(c) it is unlawful for employers to take adverse employment actions motivated in part by an employee's military status or USERRA-related activity.
• National Labor Relations Act. Pursuant to 29 U.S.C. 158(a)(3) it is considered an unfair labor practice for an employer "by discrimination in regard to hire or tenure of employment . . . to encourage or discourage membership in any labor organization."
These are just some of the protections which might apply to employees who have faced retaliatory termination. There are many more issues and complexities to these laws and their application to employees. If you believe that you have been discriminated against because you participated in protected activities please contact one of the experienced employment attorneys at Hawks Quindel, S.C.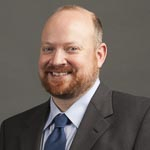 Latest posts by Colin Good
(see all)