The Department of Labor (DOL) recently concluded an investigation of Hilton Reservations Worldwide, LLC, and found that its 2,645 current and former call center employees are owed $715,000 in back minimum and overtime wages.
The DOL's investigation focused on whether these employees were paid for time they were required to work prior to the beginning of their shift. More precisely, these employees were required to boot computer programs and read emails without pay before beginning their shift.
Cynthia Watson, the regional administrator for the DOL's Southwest Wage and Hour Division responded to this outcome, stating:
"This company profited by not paying its customer care workers for hours spent conducting pre-shift work. We look at big companies with a multitude of resources, such as Hilton Reservations Worldwide, as businesses that can model what it means to be a good employer. For that reason, we are pleased that the company has made the necessary changes to comply with the law and pay its workers all the wages they have earned."
While failing to pay an employee for a few minutes of time each day may seem insignificant, these small increments of time add up to hundreds or thousands of hours when dealing with a large group of employees, such as those employed by a call center.
Hawks Quindel, S.C. currently represents two groups of call center workers making similar allegations against their employers, Duluth Trading Company, LLC and Captel, Inc.
Current or former Captel employees wishing to join the case may find a consent form here.
Current or former Duluth Trading Company employees wishing to join the case may find a consent form here.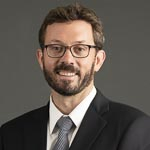 Latest posts by David Zoeller
(see all)