When an employer goes bankrupt, many employees may doubt their ability to recover unpaid minimum wages, overtime wages, or any other wages for work they have performed. After all, an employee may wonder, "If my employer is truly bankrupt, is there any money to pay the wages owed to me?" Fortunately, federal bankruptcy laws provide some protections to employees who have been unjustly deprived of pay for their work. With timely action, an employee may assert and protect his or her rights to earned wages despite an employer's bankruptcy.
Depending on when an employee performed the uncompensated work, different tools are available to recoup unpaid wages. For example, where an employee worked for an employer after the employer filed for bankruptcy, the employee may have a right to be paid ahead of other creditors.1 On the other hand, an employee who worked before the employer's bankruptcy filing may also be entitled to priority treatment in receiving wages owed.2 However, where the employee is owed wages for work performed before the employer's bankruptcy filing, the employee's priority treatment may be limited to wages earned within 180 days prior to bankruptcy filing date and is currently capped at $12,475.3
An employer is not automatically absolved of its duty to pay its employees for their work simply because the employer has filed for bankruptcy. However, due to time limits on when creditors can make claims in a bankruptcy, employees should act quickly to assert their rights to unpaid wages upon learning their employer is bankrupt. Doing so may ensure the bankruptcy laws and wage and hour laws are jointly enforced so that an employee receives the pay he or she is owed.
If you have questions about your rights to be paid for the work you have performed, please contact Hawks Quindel, S.C. at (414) 271-8650 for a free consultation.
---
1 See 11 U.S.C. § 503(b)(1)(A)(i).
2 See 11 U.S.C. § 507(a)(4).
3 Id.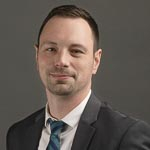 Latest posts by Timothy Maynard
(see all)