Few people have the means to pay an attorney's hourly rate for representation in a social security matter. This is especially the case with injured workers with limited (if any) income sources. However, you CAN hire an attorney to help fight your social security denial without any up-front payment and limited financial risk.
Only Pay Legal Fees if You Win Your Social Security Disability Claim
Attorneys at Hawks Quindel, S.C., as well many other social security representatives, represent claimants on a contingent fee basis. This means the attorney's fees are paid out of your recovery (the money you get if your social security claim is approved). If there is no recovery, you will not owe any attorney's fees.
Attorneys Fees Limited to 25% of Recovery Amount
The Social Security Administration, upon application from the claimant's representative, will pay these fees directly from the back benefit you receive. Further, the Social Security Administration will review the agreement between the representative and the claimant before approving direct payment of attorney's fees. Agreements exceeding 25% of the back benefit and $6,000 in total fees will not be approved.
Back Benefits Compensate for Time Between Disability Onset Date and Claim Approval
Because of the amount of time it takes between the initial application and approval at hearing, most claimants receive a significant back benefit at the time of approval. This back benefit accounts for the money you should have been paid from the time of your disability until the time your claim is approved. The Social Security Administration will approve a disability onset date up to one year prior to the date of the initial application and will pay back benefits during the period from five months after you are determined to be disabled until the time of your approval.
If you believe you have been improperly denied SSDI benefits but cannot afford an attorney, please do not be discouraged. An attorney at Hawks Quindel. S.C. will evaluate your claim free of charge and if we take on your claim, we will work on a contingent fee, meaning that you pay no attorney's fee unless we win. We can be reached at (608) 257-0040.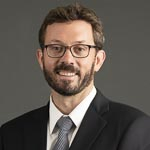 Latest posts by David Zoeller
(see all)