4 Steps Toward Protecting Your Employment and/or Bolstering a Wrongful Termination Case
Employees often seek our counsel when the prospects of saving their jobs are dim or dire. Employees
describe in painful terms the anxiety they feel about going to work and the dread they experience the night before knowing they will be subjected to unwarranted scrutiny, not because of their ability to perform the job, but simply because of their age, race, gender, disability, etc. Of course, no one should be treated differently because of these protected characteristics and we encourage all employees to take advantage of every legal avenue available to defend their right to a discrimination-free workplace.
At the same time, employees are well advised that they must remain proactive when it appears the end of their employment is nigh. Here are a few steps employees can take to protect their employment or bolster a potential discrimination and retaliation claim:
1. Preserve Evidence
First, you need to preserve evidence while you are still employed. Individuals who believe their jobs are at risk because of their inclusion in a protected class (age, race, gender, disability, etc.) or because they engaged in protected activities (such as complaining of discrimination or supporting someone who has), should begin taking affirmative steps to preserve information that could prove useful or vital at trial. This type of information may include detailed notes about interactions in the workplace, such as the contents of conversations with supervisors and co-workers, including names, dates, times, and actors, regarding your work performance. It could also include emails about the terms and conditions of your employment. For instance, if you have a conversation with your boss about your poor work performance or complaints about the working conditions and you disagree with his or her assessment, send an email to your boss immediately after the interaction explaining why you disagree with the allegations regarding your performance/work conditions. You should blind copy or "bcc" yourself at a web-based email address (Gmail, Yahoo, Hotmail, etc.) separate from your work email in case your employer scrubs your file of email communications.
2. Address Inaccuracies in Your Personnel File
Wisconsin Statute § 103.13 allows employees or former employees to request a copy of their personnel file as well as to expunge contested documents contained within. Specifically, employees can request to view their personnel files and then ask the employer to expunge or correct information which the employee believes is inaccurate or incorrect. The employer has the discretion to deny the employee's request, but must then provide the employee an opportunity to supplement his or her personnel file with a document which explains why the employee believes the contested record is inaccurate. Employees should use this opportunity to correct inaccuracies in their personnel files but also to change the narrative so that the personnel file is not a one-way conduit of the employer's grievances about the employee. Should your file later be used as legal evidence, your explanation must be provided every time your personnel file is produced or published.
3. Mitigate Your Damages
Employees threatened with termination or who understand their remaining time may be limited should take steps to find other work while still employed. Litigants in a civil suit against their former employers have a duty to mitigate any damages they may suffer as a result of discriminatory or retaliatory acts in the workplace. Beginning a job search while still employed not only satisfies your duty to mitigate, but also provides a modicum of control over your future. This type of proactive activity can help ameliorate the anxiety and stress that a dysfunctional or discriminatory work environment creates.
4. Seek Therapy
Last, employees working in a hostile environment should seek mental health services to address the stress and anxiety created by their difficult working conditions. When work is rewarding and enjoyable, it can provide a lifetime of wealth and fulfillment. When it causes unhappiness and stress, however, it can make life utterly miserable. Work related stress is a growing epidemic in Wisconsin. Increasing numbers of people report feeling undervalued, overworked, underpaid and unfulfilled in the workplace – feelings that can lead to further complications with mental health. Anxiety, depression, low self-esteem and even suicidal thoughts can all be triggered by work related stress, along with physical health problems, relationship issues, sleep loss and feelings of self-doubt and inferiority. Employees need to make sure they are accessing the mental health care services necessary to limit the effects of stress, depression, and anxiety caused by the workplace.
If you or someone you know are being discriminated or retaliated against, please contact the employment attorneys at Hawks Quindel, S.C.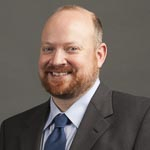 Latest posts by Colin Good
(see all)