Since the United States Supreme Court's decision in AT&T Mobility, LLC v. Conception, 131 S. Ct. 1740 (2011), there has been a significant amount of discussion surrounding the use of class waivers in arbitration agreements. The Southern District of New York recently pushed back against the trend to allow enforcement of these agreements and found that an individual may not waive his/her substantive right to proceed collectively under the Fair Labor Standards Act (FLSA).
The FLSA enables individuals to bring claims on behalf of themselves and those similarly situated. This means that a court may certify the group as a class and allow other employees, deemed similarly situated, to opt-in, or join the suit. The FLSA has allowed representative actions since its passage in 1938, and it is an integral part of its enforcement scheme. Representative actions allow groups of employees to share the expense of bringing a lawsuit, and it encourages individuals with even low value claims to assert their rights under the act.
However, more and more frequently, employers are requiring employees to enter into arbitration agreements which require them to bring any claims against their employer in front of a privately hired arbitrator, instead of a court of law. At times, these arbitration agreements also include a clause which limits or eliminates the employee's right to bring claims collectively, or as a group. Thus, the individual is left with only the option to bring their claim, alone, in front of an arbitrator.
The Supreme Court recently examined such a class waiver arbitration provision in AT&T Mobility, LLC v. Conception, 131 S. Ct. 1740 (2011). There the Court held that AT&T could require its cellular phone customers to waive their right to bring class claims against AT&T, despite a California law which states such provisions are unconscionable and unenforceable. The Supreme Court held that the California law was preempted by the Federal Arbitration Act, and that individuals entering into adhesion contracts could waive their right to proceed as a class.
Despite this recent ruling, the Southern District of New York held that, unlike agreements in the consumer arena, an employee could not be required to waive his right to proceed collectively under the FLSA. Raniere v. Citigroup Inc., 2011 U.S. Dist. LEXIS 135393. There the Court distinguished Conception, noting that this case dealt with preemption of a state law, while Raniere's claims involved the federal FLSA. The Court framed the issues as whether the FLSA's enforcement mechanism, which includes the right to proceed collectively, was a substantive right created by the statute. After examining the statute's extensive, and historically significant, legislative history, the Court held that the right to proceed collectively is a substantive right. As an individual may not waive a substantive right in arbitration, they may not waive the right to proceed collectively. The Court's decision follows a recent decision by the Nation Labor Relations Board, similarly finding such provision unenforceable. D.R. Horton Inc. and Michael Cuda. Case 12-CA-25764. The law is by no means settled on this issue, but this is none the less good news for employees that the no class arbitration trend may not impact wage and hour claims.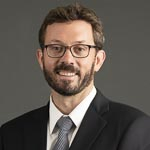 Latest posts by David Zoeller
(see all)