Deciding to file for divorce, or learning your spouse intends to file for divorce, is a very stressful time in life. Here are a few tips for how to handle the early days after you provide or learn the news of the significant change to your marriage and personal life.
1. Consider Marriage Counseling.
If you'd like to try to save the marriage, propose marriage counseling to your partner. Although Wisconsin no longer requires divorcing parties to go through counseling before a Petition for Divorce is granted, mental health professionals can often help identify and create a plan for addressing the issues causing one or both spouses to consider divorce as a solution. If you don't ask, you'll never know if your spouse might have been willing to try marriage counseling. Sometimes, raising the possibility of filing for divorce is an attempt to get the attention of the other spouse to address issues that could be successfully addressed in counseling. Even after a Petition for Divorce is filed, parties may put the action on hold for up to 90 days to see if they can reconcile their differences.
2. Anticipate Potential Safety Problems.
Do you have concerns about emotional or physical harm to you and/or any children in your family? If you have a reason to fear for your or your children's safety, it is important to devise a safety plan before you tell your spouse about your desire for a divorce. If you have safety concerns about how your spouse will respond to the news, make arrangements for a safe place to stay with your children and have enough money to meet your basic financial needs in the short run.
3. Plan Ahead for Family Finances During Divorce Process.
Consider whether you have sufficient funds available to keep family finances afloat in the short term. Basic costs for food, transportation, school expenses and debt payments continue even after parties elect to divorce, so it is essential to have money available that your spouse cannot control in case he or she would use money as a means to retaliate for the unwelcome news of the divorce, and/or to exercise control over you.
Before telling your spouse of your desire to get a divorce, or once you learn that your spouse has or will file, have a plan for access to funds sufficient to meet your and the children's basic needs for 30 to 90 days. In some counties, Family Court Commissioners can schedule first hearings to set temporary orders for a date shortly after the filing of the Petition for Divorce. In other counties, including Milwaukee County, it may be a longer period before you have a hearing date. Bank accounts in your name or borrowing money on a temporary basis from family members or friends are common ways to protect one's ability to have access to money.
4. Is Staying in the Homestead Your Best Option During the Divorce?
Setting aside the safety concerns noted above, planning for where you live is one of the more important financial and emotional decisions you will make in the divorce process, particularly if you have minor children. Keeping children in a school district and near their friends in a familiar surrounding may be very important to their well-being. If you have a homestead, it is both an asset in the division of property as well as an important emotional and physical anchor.  Consequently, it is important to consider early in the divorce process what living arrangements are preferable, and explore what your best financial options will be.
5. Devise A Placement Schedule in the Children's Best Interest.
Work with your spouse to agree upon a placement schedule that meets the children's needs. Hopefully, neither parent will use the children as emotional or financial pawns in the divorce. Consulting with a mental health professional who specializes in children may help identify likely challenges your children will experience during and after the divorce, and assist you in devising a placement schedule that considers those challenges. The children's needs, not the financial interests of either parent, should drive conversations about a placement schedule. Because the child support formula established by the state legislature is based upon how much time the children spend with each parent, some parents express their placement wishes with the goal of reducing their child support obligation. Courts, family court commissioners and guardian ad litems usually can identify parents with this misplaced priority.
Given the emotional and financial complexity of most divorces, it is important to consult with a family law attorney. Hawks Quindel has experienced and caring family law attorneys in our Milwaukee and Madison offices. For help in the Milwaukee area, contact (414) 271-8650, and (608) 257-0040 in the Madison area.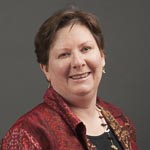 Latest posts by Katherine Charlton
(see all)