LGBTQ tenants who suffer homophobic slurs and/or physical assault by fellow tenants may file claims under the federal Fair Housing Act (FHA). Housing providers who are aware of tenant-to-tenant harassment against LGBTQ tenants and who fail to take reasonable steps to stop the harassment, can be liable under the FHA.
Both federal and Wisconsin fair housing laws prohibit housing providers from denying housing or adversely affecting the terms and conditions of housing to LGBTQ persons. FHA, 42 U.S.C. Sections 3601-3619; Wisconsin Open Housing Law, Wis. Stats. 106.50. A Seventh Circuit Court of Appeals case determined that housing providers can be liable for the harassment between tenants. Wetzel v. Glen St. Andrew Living Community, 901 F.3d 356 (7th Cir. 2018).
A Hostile Housing Environment Existed When Tenants Repeatedly Used Homophobic Slurs
Marsha Wetzel, an openly gay woman, resided at Glen St. Andrew Living Community (Glen St. Andrew), a residential community for older adults that provided three meals a day, access to a community room, and use of laundry facilities. Glen St. Andrew conditioned tenancy on refraining from activities that "unreasonably interfered" with the "peaceful enjoyment" of the community, and its Tenant Handbook authorized Glen St. Andrew to evict tenants and collect attorney's fees if a tenant breached the terms of the peaceful enjoyment requirement or the Tenant Handbook in general.
Fellow Glen St. Andrew residents subjected Wetzel to repeated verbal abuse over a 15-month period, calling her a "fucking faggot", "fucking dyke", and "homosexual bitch". Residents also engaged in physical violence toward Wetzel, including ramming her motorized scooter and slapping her face. Wetzel complained frequently about the harassment to Glen St. Andrew employees and management.
A Housing Provider Can Be Responsible for Tenant-On-Tenant Harassment
Housing providers who fail to take action to stop harassment by tenants against other tenants may be liable under the FHA if they are aware of the harassment and fail to act to protect their tenant. Their failure to act deprives the tenant who is harassed of the full enjoyment of the property.
Glen St. Andrew did not dispute that it was aware of the harassment Wetzel suffered. Instead of enforcing their peaceful enjoyment policy, and suspending access to common areas and/or threatening to evict the offending tenants, Glen St. Andrew barred Wetzel from public areas and took steps to evict her. Because Glen St. Andrew was deliberately indifferent to the severe harassment suffered by Wetzel, they subjected Wetzel to a discriminatory living environment that unreasonably interfered with her use and enjoyment of the living space, conduct the FHA prohibits.
Wetzel's Litigation Under the FHA Survived Glen St. Andrew's Motion to Dismiss
Wetzel filed a claim against Glen St. Andrew under the FHA 42 U.S.C. Section 3604(b) which makes it unlawful to discrimination against any person in the "terms, conditions, or privileges … or in the provision of services or facilities…in connection therewith, because of …sex…" Wetzel v. Glen St. Andrew Living Community, 901 F.3d 356 (7th Cir. 2018) The FHA prohibits discriminatory harassment that unreasonably interferes with the use and enjoyment of housing, thereby constituting a hostile housing environment.
Glen St. Andrews asserted that it was not responsible for the harassment Wetzel suffered because (1) Wetzel could not show that it was motivated by "discriminatory animus", or (2) an existing tenant, versus an applicant for a living space, could not bring a 42 U.S.C. Section 3604(b) claim. The Seventh Circuit rejected both defenses, reversed the district court's grant of the motion to dismiss, the allowed Wetzel's FHA claim to proceed.
Hawks Quindel attorney Katherine Charlton is the General Counsel for the Metropolitan Milwaukee Fair Housing Counsel, Inc. (MMFHC). MMFHC conducts fair housing testing in many parts of Wisconsin to support systemic housing discrimination investigations and in support of individual housing seekers. Charlton and other Hawks Quindel attorneys represent individual housing seekers in fair housing discrimination claims. Please contact one of the Hawks Quindel offices if you have questions about a potential fair housing discrimination claim.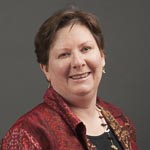 Latest posts by Katherine Charlton
(see all)