Under the National Labor Relations Act, employees have the right to engage in protected "concerted activity" – whether or not they are in a union. This includes bringing group complaints to the attention of management. If an employee is disciplined or terminated for engaging in such activity, a claim can be made with the National Labor Relations Board (NLRB).
In a case decided this year by an NLRB judge, American Red Cross Arizona Blood Services Region, several employees raised concerns about their supervisor's abusive manner who they felt was creating a hostile work environment through intimidation, threats, yelling, banging on desks, and micro-managing the staff. The lead spokesperson in bringing these complaints to the management was terminated. The judge found that her termination was based on her protected concerted activity and ordered the employer reinstate her and provide back pay and other benefits she lost as a result of being wrongfully discharged, with interest. In addition, the judge ordered the employer to post a notice to its employees that included the following statement:
WE WILL NOT discharge you because you engaged in protected concerted activities, including by communicating with fellow employees concerning common complaints regarding your wages, hours, and terms and conditions of employment, which includes making complaints to management regarding abusive behavior by supervisors.
Important to this victory is that the terminated employee did not act alone. To be protected, activity must be "concerted" – and that means more than one employee must be involved.
If you believe you have been terminated or disciplined for discussion or activity with others related to your employment or that your employer has a work rule that violates these NLRA's protections, Hawks Quindel's attorneys can review the facts of your case and provide you with guidance regarding your rights under the NLRA or other relevant state and federal law.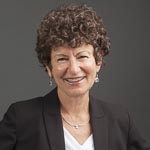 Latest posts by Barbara Zack Quindel
(see all)